Sanwo-Olu Opens Up On Pension For Tinubu, Fashola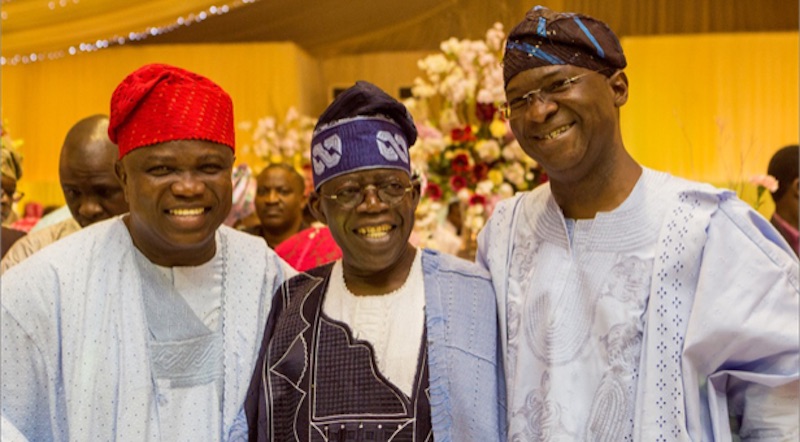 Babajide Sanwo-Olu has opened up on demands for the repeal of the controversial pension law for former governors of Lagos State saying that it is only within the realm of the State House of Assembly to adjudicate on.
The Lagos State governor also said that as a potential beneficiary that it would be inappropriate for him to give a judgment on the issue.
He has nevertheless dismissed insinuations that the pension law is a drag on the finances of the state.
The pension law includes among others the provision of a house in Abuja and Lagos for former governors, vehicles among other perks.
Among the former governors entitled to benefit from the provision of houses are former governors who served for two terms; notably Asiwaju Bola Tinubu and Babajide Fashola.
Sanwo-Olu who spoke in an interview with Channels Television said:
"It would be adjudicating on my own case and that would be very presumptuous of me because in and out, either I am a beneficiary or I am not, I think it would be unfair of me to take a position on that. "Like you said, it is a law of Lagos State House of Assembly, it has nothing to do with me, it has been there and if they want to take it on or they want to repeal it is for the State House of Assembly.
"The rules of engagement are very clear. They can repeal their law as the case may be.
"But as for affordability and can we afford it? different people have where they put their priorities right.
"I just approved a compensation (minimum wage) higher than the Federal Government compensation. The Federal Government says N30,000 but I feel the pains of my people. I understand the level of living in Lagos and I said if this is the same civil service that I am going to use to push my economic agenda, I need to put them in a right pedestal where they can appreciate.
"So, regarding pension I cannot make a judgment on that."