Best Football Moments Of 2019 And Nigeria's Heartbreak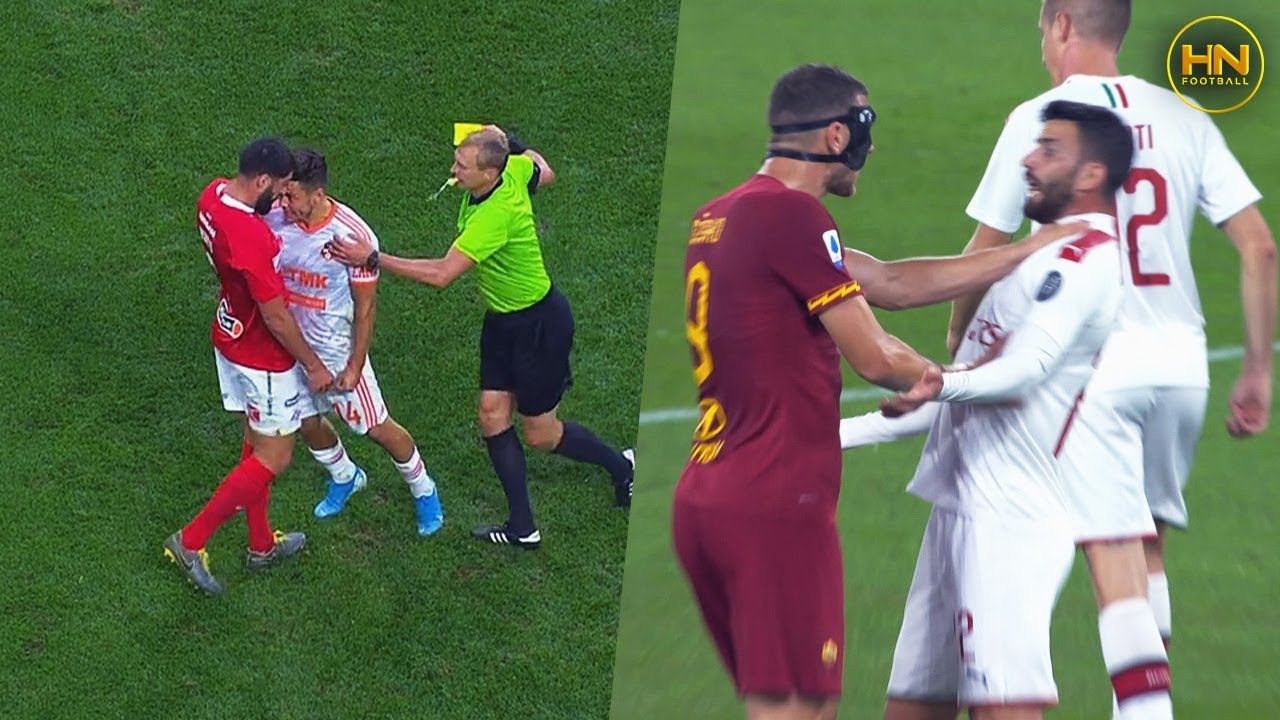 By Ekene Dike
The year 2019 was filled with a lot of football action, viewers around the world were really entertained. A couple of pulsating moments stood out and were memorable.
Liverpool's Comeback Against Barcelona In The Uefa Champions League Semifinals
Barcelona pummelled Liverpool 3-0 in the first leg of the encounter at the Nou camp. Lionel Messi was immensely involved as he scored a sensational free kick which was his 500th goal. The tie seemed to be over after the first leg, but Liverpool had other plans.
Few people gave the Reds a chance to advance to the final after the dampening defeat in the hands of the Catalan giants. Mohammed Salah and Roberto Firmino were unavailable for the second leg at Anfield.
However, Liverpool surprisingly won the second leg 4-0 to advance to the final and eventually won the competition. That resilience recorded one of the greatest comebacks in football history.
Lucas Moura's hat-trick against Ajax.
Ajax Amsterdam were the favorites to advance to the final ahead of Tottenham before the second leg. Ajax won the first leg in London 1-0 and were two goals ahead at half time in the second leg in Amsterdam.
A stunning Lucas Moura hat-trick in the second half sent Spurs to the final of the Champions League. It was a heartbreaking moment for the young Dutch side, considering the accolades they had received after knocking out Juventus and Real Madrid from the competition.
AFCON 2019: Riyad Mahrez Free Kick Goal Against Nigeria
The semi-final match between Nigeria and Algeria was exceedingly tough, both teams were stalemated at 1-1 before the eleventh-hour free-kick winner by Manchester City's Riyad Mahrez won the game.
It was a sad moment for the Super Eagles who were soaring high before Riyad Mahrez cut off their wings.
Vincent Kompany's Title-Winning Goal Against Leicester City
The captain showed his leadership attributes by scoring the winning goal to win the Premier League for Manchester City on May 6. Guardiola's tactical acumen was unable to provide a solution to breakdown a tight Foxes defense until Kompany decided to hit the ball from distance and it found its way into the back of the net.
That goal was vital for Manchester City's title challenge as they went on to win the league.
Cristiano Ronaldo's Hat-Trick In The Euro Nations League Semi-Final Against Switzerland
The Portuguese team hosted the first edition of the Euro nations league, with the aim of winning it on home soil. The Swiss team denied Belgium a place at the competition by astonishingly tearing them apart during the qualifiers when they won 5-2.
Portugal's Cristiano Ronaldo avenged for the Belgians in scintillating fashion. His hat-trick was crucial en route their journey towards winning the title for the very first time.
Send Us A Press Statement Advertise With Us Contact Us