Nigerians Express Outrage At EFCC's Invasion Of Night Clubs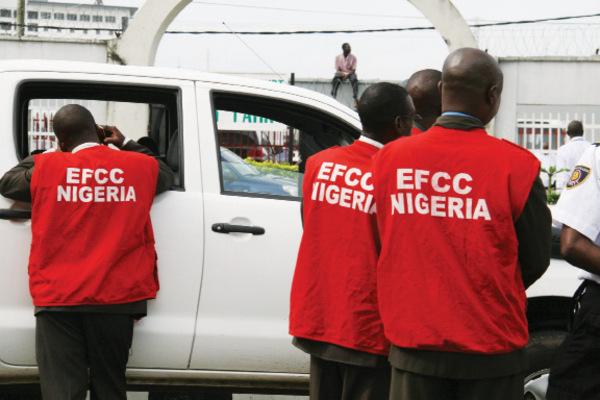 By Ayodele Oluwafemi
The arrest of 89 persons accused of being suspected internet fraudsters by the Economic Financial Crimes Commission, EFCC, over the weekend, at a night club, in Ibadan, Oyo State, has caused outrage on Twitter.
Some Nigerians who took to the Platform of Twitter lambasted the anti-graft agency for arresting innocent citizens, without evidence of crimes.
Others argued that the commission infringed on citizens right of privacy, by arresting them in a night club, which to them is not a place of criminal activities.
The commission, on Monday morning, on its Twitter handle, posted photographs of the suspected internet fraudsters with the caption: "EFCC Arrests 89 'Yahoo-Boys' in Ibadan Night ClubThe EFCC Ibadan zonal office, at the weekend, arrested 89 suspected internet fraudsters at the popular Club 360 located on the Akala Expressway, Oluyole Extension in Ibadan, the Oyo State capital."