Ize-Iyamu To Obaseki: Call Your Boys To Order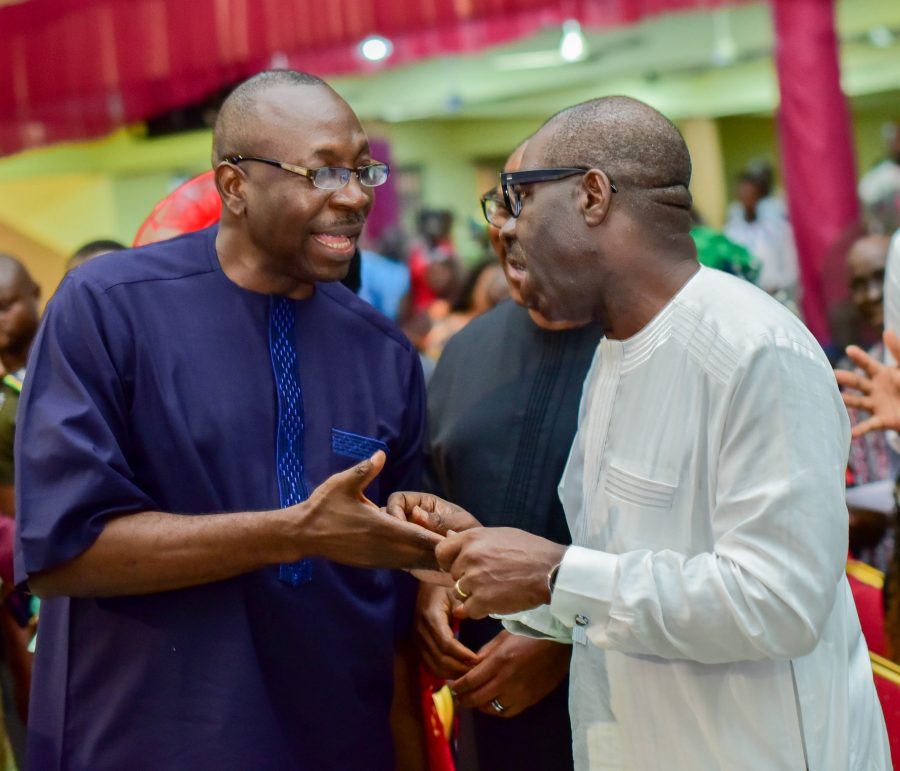 Edo State All Progressives Congress, APC chieftain, Pastor Osagie Ize-Iyamu on Tuesday charged Governor Godwin Obaseki State to call his men to order as he lampooned the police for failing to make a headway in the spate of violence against party members in the state.
Ize-Iyamu spoke on Tuesday following the midnight bomb explosion in the Benin-City residence of the embattled state secretary of the party, Mr. Lawrence Okah.
Okah who is aligned to the Comrade Adams Oshiomhole led tendency in the party said on Tuesday morning that he was lucky to be alive after the bomb explosion rocked his residence. Another bomb which was intact was taken away by the police.
Ize-Iyamu who visited Okah on hearing of the bomb explosion called on President Muhammadu Buhari and the Inspector General of Police, Muhammad Adamu to stop the spate of violence in the state.
"Since the beginning of these series of attacks on our members in the state, we are surprised that no arrest has been. Will the police say they don't know about it," he asked?
"We know that if the police want to do their job, they can do it perfectly, so we are calling on them to do their job and save our lives," Ize-Iyamu who is an aspirant for the APC governorship ticket said.