Why We Wear Dreadlocks – Ladies Speak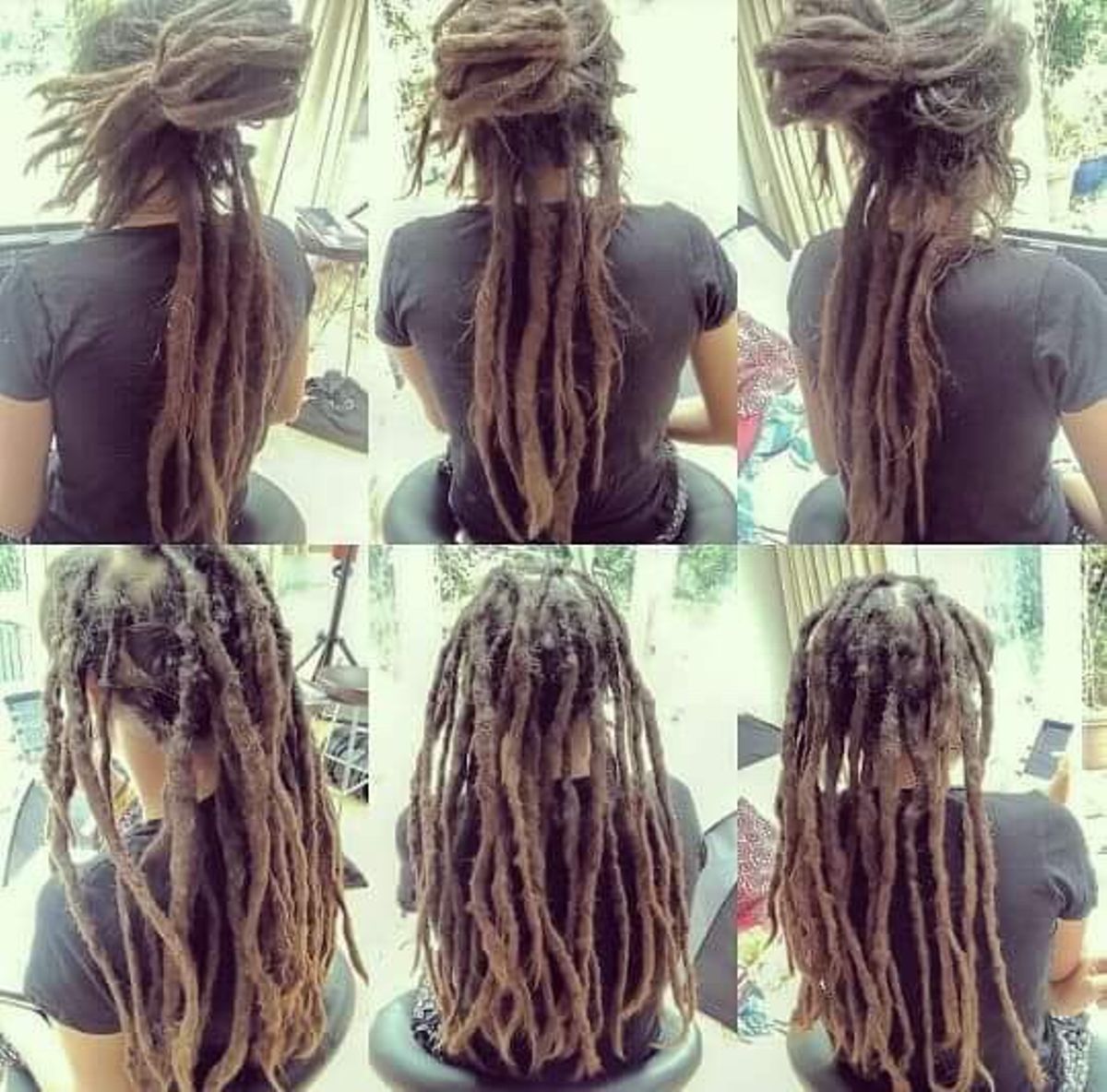 Some residents of Jos say they wear dreadlocks for versatility, economy and comfort.
One of the residents, Miss Jane Egoh, who spoke with News Agency of Nigeria (NAN) said she wore dreadlocks because of the ease of washing and styling her hair without necessarily going to the saloon.
"I spend money only once in a month to lock my hair and afterward I just wash and apply oil spray to make it shine and I wash my hair every day,'' Egoh, a student of the University of Jos, said.
Mrs. Comfort Eche, a 54-year-old woman, said she had carried her dreadlocks for 6 years and had thoroughly enjoyed every moment of wearing it.
"As you grow older you want to look graceful, stylish and also natural, all these are found in dreadlocks, I just wash and towel dry and style,'' said Eche.
Mrs Juliah Isah, a mother of four, said that her daughters wore natural dreadlocks because it was difficult to make their hair due to pains incurred while plaiting.
"If you are a mother of girls you would agree with me that making hair for girls every weekend is really an ordeal for mothers but with dreadlocks you could wash and dry at home without pains,'' said Isah.
Mr Vincent Ekums, a businessman, said that he liked his wife's dreadlocks but, himself could not wear it because most men with dreadlocks were regarded as irresponsible and lazy.
Emeka Anum, a businessman,said that culturally, many people especially blacks wanted to showcase their hair texture by wearing dreadlocks as a symbol of pride and African heritage.
Onis Kpanke, a businessman, who wears dreadlocks says that for religious reasons, people from Jamaica popularly known as Rastafarians are wearing dreadlocks as part of their spiritual beliefs.
Kpanke, however, said that some youths had popularised dreadlocks in recent times among whom were artists, musicians, footballers and sports stars