Auno Killing: National Assembly Demands Removal Of Service Chiefs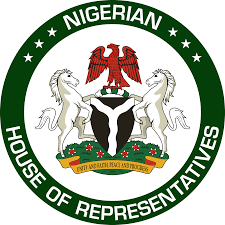 Following the killing of 30 passengers along Maiduguri-Damaturu road on Sunday, the House of Representatives has re-emphasized the need for the removal of service Chiefs.
The Minority Leader of the House, Ndidi –Elumelu described the action of the soldiers in closing check points along the road as in human and called on President Muhammadu Buhari to relieve the Service Chiefs their appointments.
He said, "Our brothers and sisters are being killed daily in the Northeast. My worry is that one day, we will be chased out of this chamber.
"It is high time the right thing was done. Nigerians voted for President Buhari because he promised to protect them. I still stand by the House resolution that the service chiefs should go because they have outlived their usefulness."
This followed the adoption of a motion of urgent public importance by Chief Whip of the House Mohammed Monguno
Monguno blamed the closure of check points along Damaturu- Maiduguri as responsible for the Sunday incident.
He revealed that some women and infants were abducted by the insurgents in the community which is about 28 minutes' drive from Maiduguri, the Borno State capital.
, Ahmed Jaha, who co-sponsor the bill said that among many vehicles that were burnt at the checkpoint was a military tanker conveying petroleum product to Maiduguri.
He wondered why the military also disallowed its own truck from crossing the checkpoint.
After the contributions, the House resolved among other things, to direct the military authorities to henceforth stop keeping commuters overnight at a particular period on the Damaturu-Maiduguri Road and to allow them proceed on their journey even after 6pm
The Committee on Army was mandated to investigate the setting up of the super camps and withdrawal of military from checkpoints.