Buhari's Supporters Caution Borno Leaders Against Collaboration With Boko Haram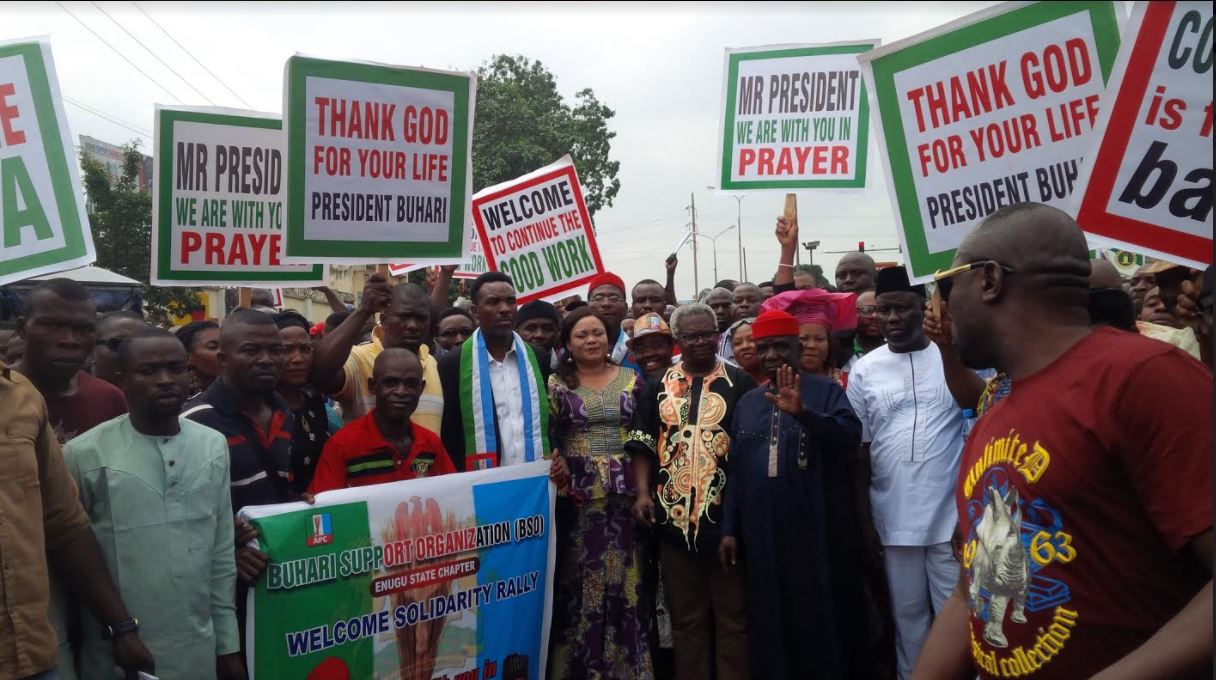 President Muhammadu Buhari means well for the people of Borno state and the nation, and will continue to work with security agencies to rid the nation of Boko Haram insurgency, and other forms of criminality his supporters said on Friday.
The Buhari Media Organisation (BMO) said that Buhari should be trusted upon the claim that the Boko Haram insurgents according to them presently do not contain any inch of Nigerian territory.
In a statement signed by its Chairman Niyi Akinsiju and Secretary Cassidy Madueke BMO said the people, particularly in Borno State, know that there is no basis for comparing the situation prior to 2015 with what is on ground now.
"If there is anyone that has a good knowledge of the security situation in Borno State before 2015 and now, that person is the Governor, Babagana Umara Zulum.
"We invite Nigerians to compare the picture painted by the Governor back then to now that Boko Haram has no territory under its control.
"It was also within this same period that the Buhari administration established the North East Development Commission (NEDC) to rebuild infrastructure destroyed by insurgents over the years," the group said.
BMO also urged community leaders in the State to cooperate with the authorities to put an end to insurgency in the region.
"Just like President Buhari said, there is no way that insurgents who were pushed out of territories they once held could be launching sporadic attacks without the knowledge of local leaders.
"We believe that this is a real cause for concern at a time that Internally Displaced Persons (IDPs) are known to be gradually returning to their homestead.
"Like the President, we are soliciting the support of community leaders for efforts to end Boko Haram's reign of terror."
The group added that new tactics introduced by the military can only succeed with proper intelligence and cooperation by people of the North-East.