Burna Boy Stirs Storm Over Comments About Himself And Fela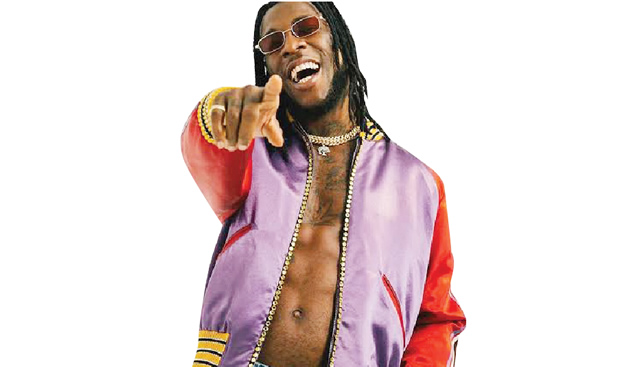 By Ayodele Oluwafemi
The comments made by Afro-Pop musician, Damini Ebunoluwa Ogulu, popularly known as Burna Boy, referring to himself as the best Nigerian musician after Fela Kuti have not gone down well with many Nigerians.
The 2020 Grammy award nominee, in a series of tweets, threw shades at those he referred to as hypocrites, who he claimed showed public display of love, while deep down they are full of hatred for his achievement.
"The same people that wish you the best to your face are the same people that hope and pray you Fail so that they can feel better about themselves. That's just Life. That's why complements mean nothing to me cuz hate, Jealousy and "it shoul have been me" are sugar coated by them." @burnaboy tweeted.
Referring to himself as the best after Fela Kuti, Burna Boy tweeted: "FACT! I always knew I was and I am THE BEST. Everyone you think is the best KNOWS I'm BEST since Fela Kuti. But @timayatimaya told me something a long time ago that made me not care about being the best. "The World can do without the Best" the world will still spin regardless."
Burna Boy's comments generated controversy on Twitter, as many users perceived the comments as being arrogant.
This resulted to a comment from a Twitter user @JezzyJoseph, who said that several Nigerian musicians have paved way for Burna Boy to excel.
Burna Boy reacted thus "Lol. NOBODY paved shit for me. Everybody dey find them own. I bin Out here, if you knew the way they made us look weak by begging and paying the western world to like us you will see that no table was set and I'm the one that brought you the Respect you currently enjoy."
This series of tweets from Burna Boy generated divided opinion on Twitter, as the staunch supporters of the singer came in his defense, while some lambasted Burna Boy for being arrogant and disrespectful for Nigerian musicians that have appeared in the world stage before him.
GreenWhiteGreen gathered the following tweets: