Eyiboh Writes Udom, Your Father Had A Good Heart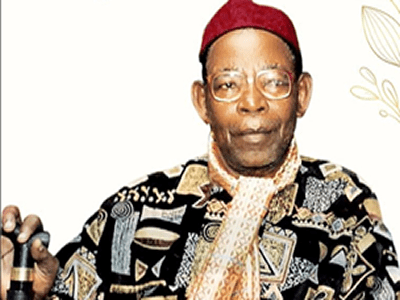 The chairman of the Cross River Basin Development Authority, Mr. Eseme Eyiboh has expressed sadness at the death of Elder Gabriel Nkanang, father of the incumbent governor of the state, Mr. Udom Emmanuel.
Eyiboh in a statement made available to GreenWhiteGreen mourned the late educationist for the impact he made in the lives of many of today's successful people who came his way.
Affirming that a good heart has stopped beating, the former lawmaker who is now also the dean of the chairmen of the boards of cross river basin development authorities, he said:
"My family and I are in reciept of the news of the demise of our brother and your father, Elder Gabriel Emmanuel Nkanang. Having represented Eket Federal(Eket/Ibeno/Esit Eket/Onna)Constituency in the House of Representatives, I count it an honour to have known this constituent – Elder G. E Nkanang of Awa Iman Community, a teacher extraordinary, strong community leader, social mobiliser and religious pathfinder closely, and I can attest that a good heart has stopped beating and a good soul ascended to heaven.
"Elder Nkanang, as a teacher contributed immensely to the shaping of the lives of many children, who today are occupying high places of responsibilities leveraging on the great moral and intellectual impartation they received from this iconic teacher.
"As a community leader, he was a symbol of truth and integrity, characteristics that stood him out as conscience of his society. He shared freely of his enormous experiences, shaping lives of those of us who were privileged to come his way.
"We are consoled that in you, he has left some of those great attributes of character, integrity, discipline, hard work and social responsibility. Keep on reflecting the best parts of your father, thanks to the loving way he raised you. Take comfort in your memories as you grieve.