Why I Beat Up Osun Monarch – Oluwo Of Iwo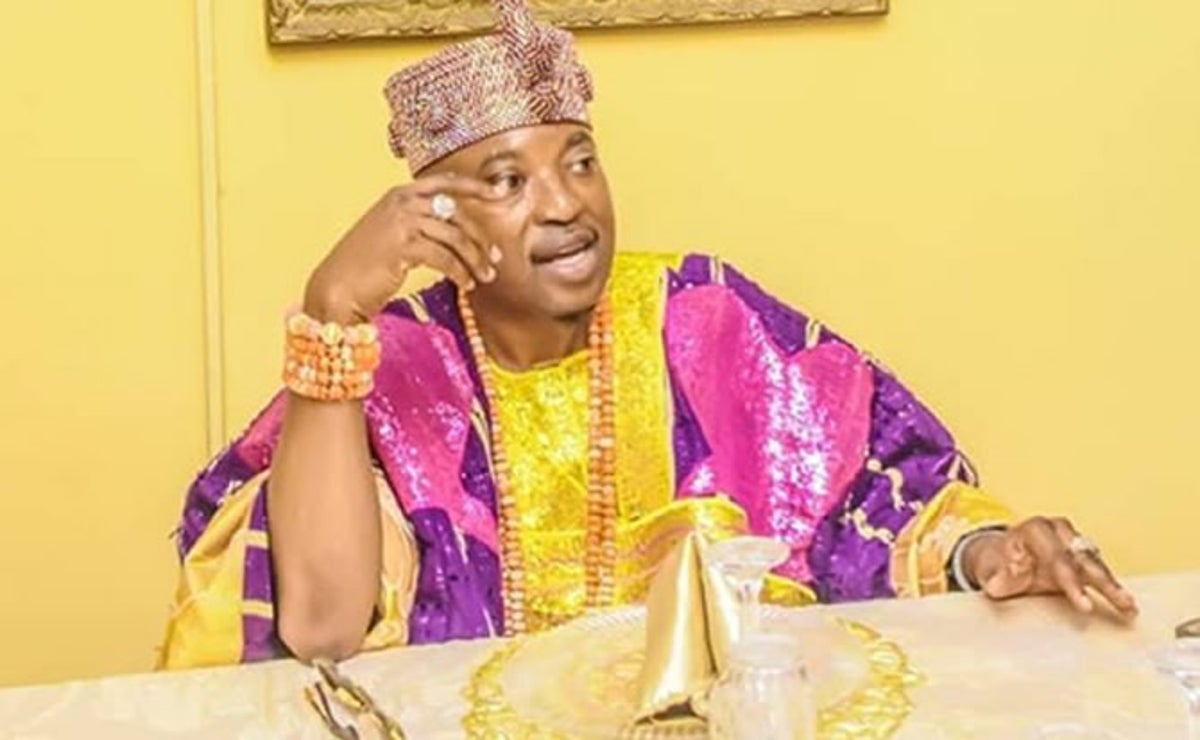 The Oluwo of Iwoland, Oba (Dr.) Abdulrosheed Adewale Akanbi, has given reasons why he beat up the Agbowu of Ogbaagbaa, Oba Sikiru during a peace meeting.
Oba Akanbi in a statement held that Oba Sikiru who he said was a junior Oba who was given accommodation in Iwoland during the meeting desecrated tradition by pointing his staff off office towards him. Even more, the Oluwo accused Oba Sikiru of selling off lands of his people without their consent, an issue he said had filtered to him.
He said that the action of Oba Sikiru was like a constable in the police threatening a commissioner of police.
The Oluwo said:
"Historically and traditionally, Oluwo settled Ogbaagba where they are today as against the lies peddling around. I've the papers of how I settled and crowned about 35 monarchs under me. Iwoland goes beyond Ogbaagba and it's my duty to protect this land not because of me or the present generation, but because of the future generation. This is my sin. They want to sell all the land. Iwo land is almost gone to land speculators and land grabbers just for peanuts.
"Iwo land must be protected. And this is what I'm doing. I know posterity will vindicate me. Everyone can sell his or her personal land. A king can as well sell his. It is barbaric seeing king selling his subjects land for peanut with impunity.
" I receive complaints daily. Imagine a king selling one land for three to four speculators without the consent of the family who originally owns the land. Now, the same Agbowu who pleaded for beaded crown, begging and prostrating went to grant interview that he was never answerable to Iwo. He went far as attempting to turn Oluwo to a blind man by pointing his staff of office to my eyes.
"Monarchs are not estate managements. And to curtail the too bad attitude which they described as their primary source of income, I had to wade in. My intention was a corrective measure and not to take what I had bequeathed to them. He went to the extent of attempting to stick my eyes with his staff of office.
"All affected monarchs in my kingdom should note no one will feed on his subjects land and go away with it. Step is in top gear to revoke all lands illegally acquired by kings and sold to land speculators. Modern system respects protocol and the right of every individual. The towns in Iwoland are choked. Of what moral and traditional justification is land selling to the living standard of a town or city whose kings have sold their future (land)?