Embattled Oluwo Of Iwo Suspended, Alleges Gang-Up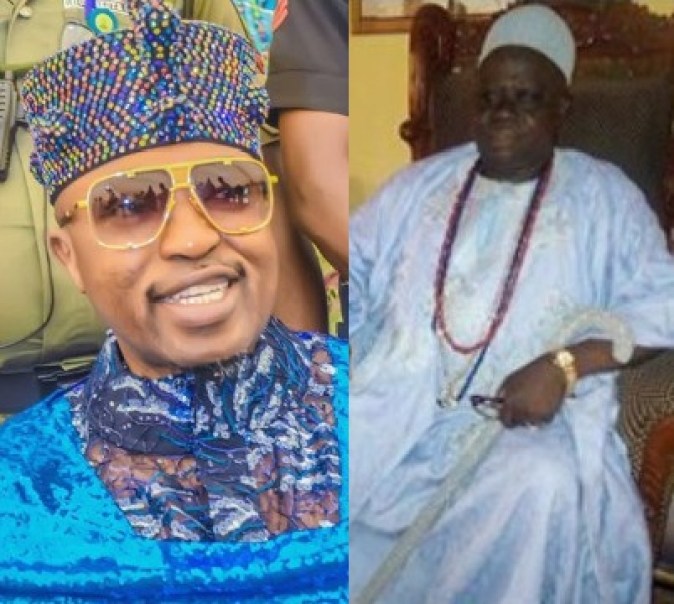 By Chuks Ekpeneru and Ayodele Oluwafemi
The embattled Oluwo of Iwo, Oba Abdulrasheed Akanbi, has been suspended for six months by the Osun State Council of Traditional Rulers.
The Oluwo of Iwo is alleged to have assaulted the Agbowu of Ogbaagba, Dhikrulahi Akinropo, during a peace meeting in the state.
The flamboyant traditional ruler has, however, denied that he assaulted the Agbowu.
At a press conference, he alleged that there was a desperate gang up against him.
The monarch said what happened was a "mere altercation and not physical combat."
However a committee headed by Orangun of Ila, Oba Wahab Adedotun, was constituted by the council to investigate the matter involving Oluwo and Obas in Iwo land.
The royal fathers at their emergency meeting held at Osun State Government Secretariat, Abere, presided over by Ooni of Ife, Oba Adeyeye Ogunwusi, resolved to suspend Oba Akanbi who is the vice-chairman of the Osun State Council of Traditional Rulers.