Ohanaeze Youths Give S/E Govs 30 Days To Recant Betrayal On Regional Security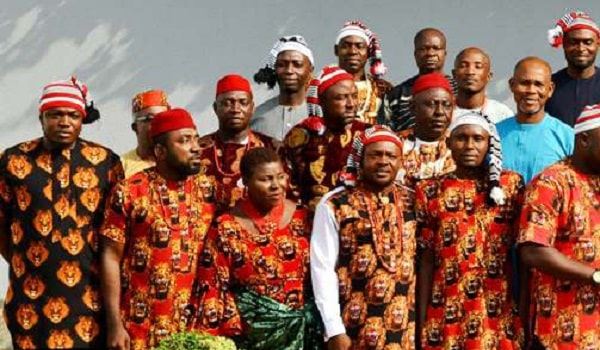 By Chuks Ekpeneru
The Ohanaeze Youths Council, OYC has expressed dissatisfaction with the disavowal of the regional security framework by South East Governors describing it as a betrayal of Igbo interest.
The group has as such given the governors 30 days to reconvene and review their stance to reflect the will of the people.
The governors changed their position on the proposed joint regional security outfit after their meeting with the Inspector General of Police, IGP, last week in Enugu.
The governors rather declared support for the community policing strategy of the Federal Government, a position that put them in sharp contrast with Ohanaeze Ndigbo which had proposed "Ogbunigwe" as a name for the regional outfit.
The National President, Comrade Igboayaka. O Igboayaka, in a statement issued by his Special Assistant on Media and Publicity, Chukwuemeka Chimerue, the group said:
"We, Ohanaeze Youth Council (OYC), an apex youth body of over 30 million Igbo youths, hereby reject the decision taken by the South East governors who opted for community policing in line with the security policy of the Federal Government. For us the action of the governors was nothing an act of cowardice".
The OYC President said he has continued to receive avalanche of calls from Ndigbo both home and abroad, rejecting the resolution of the governors.
He stated that the decision of the governors was against the initial yearnings for a viable, strong and technology-driven native regional security outfit.
The Igbo youths maintained that the governors, by their actions, "only speak for themselves".
The Igbo youths body challenged South East governors to emulate their South West counterparts who it said has spoken with one voice and placed regional interest above personal gains.