Brickhall School, Abuja Now Admitting!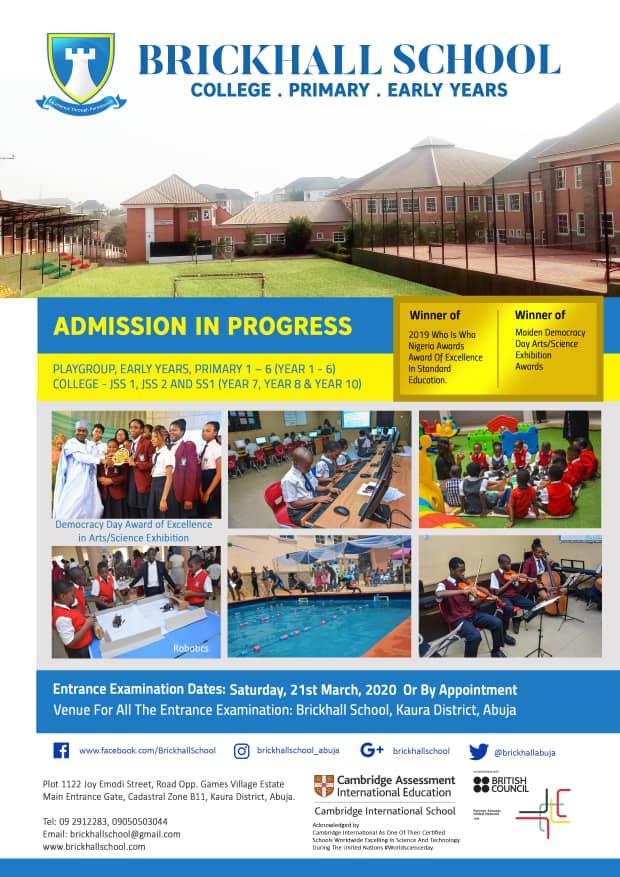 Brickhall School Abuja was established through the inspiration of Senator (Dr.) Joy Emodi, lawyer, educationist and former chairman of the Senate Committee on Education.
The school established in 2015 has over time etched itself as a centre of reference for all those desirous of the best of an integrated curriculum that positions the graduates of the school to stand among their peers anywhere in the world.
Please for more information visit the school's website https://www.brickhallschool.com/