Intercontinental Bank Was Not A Failed Bank -NDIC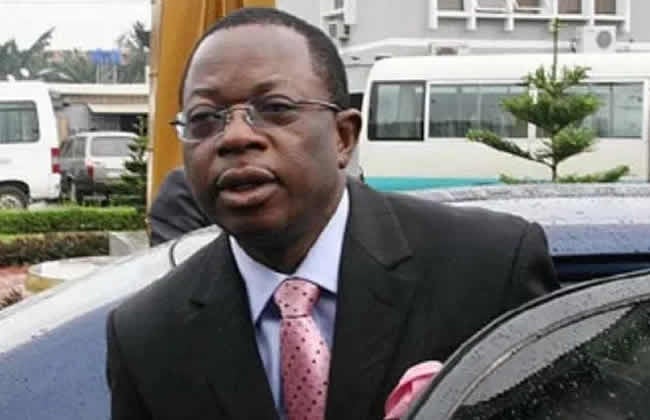 By GWG Staff
The trial of a former Managing Director of Intercontinental Bank Plc, Erastus Akingbola, continued on Friday, with an official of the Nigerian Deposits Insurance Corporation, NDIC saying that the bank was not a failing or failed bank.
The first prosecution witness, Mr Paul Akali, an official of the NDIC who was involved in assessing the bank said so under cross-examination.
Being cross-examined by defence counsel, Prof. Taiwo Osipitan (SAN), Alkali told the court on Friday that the report relied on by the Central Bank of Nigeria (CBN) and NDIC in removing the defendant was not perfect.
He also testified that his team did not recommend criminal prosecution of Akingbola.
Akingbola is being prosecuted by the Economic and Financial Crimes Commission (EFCC) on allegations of granting unsecure credit facilities worth billions of naira to different companies
He was rearraigned in February following a reassignment of the case to Justice Ayokunke Faji.
According to EFCC, the offences contravene the provisions of Section 14 (1) of the Money Laundering Act of 2004.
During his evidence in chief, Akali chronicled the various roles played by his team, which led to the removal of Akingbola as the bank's MD.
He was led in evidence by the prosecutor, Mr Rotimi Jacobs (SAN).
When trial resumed on Friday, Akali also told the court that as at the time the bank was taken over by the CBN and NDIC, it was neither a failed nor failing bank.
"Our report is not perfect, our report cannot be error-free, if our report achieved 75 per cent, we're good; but we tried as humanly possible to minimise errors," he testified.
The witness also told the court that the 12 recommendations in his team's Special Examination Report did not include criminal prosecution of the defendant.
When asked by defence if a copy of the report was given to the defendant or if he came across any document showing that NDIC or CBN sent the report to him, he said it was not his responsibility to do so.
He, however, told the court that the decision to remove the defendant and take over of the bank might not solely be based on his team's special examination report.
He said: "Our report is not only what the CBN and NDIC rely on to make decisions; they also use other sources to arrive at their decisions.
"They could use an offsite report, CBN discount window, bank's supervision report and others, but I don't know if offsite report was used in this case."
When shown a copy of his team's report which has been admitted by the court, to explain the meaning of 'P' in each column of the document, the witness said the 'P' meant 'performing'.
According to him, it indicated that loans allegedly taken from the bank by the defendant was still performing as at time the bank was taken over.
The trial will resume on April 22.