Tony Elumelu @ 57: Remaking Dreams Across Africa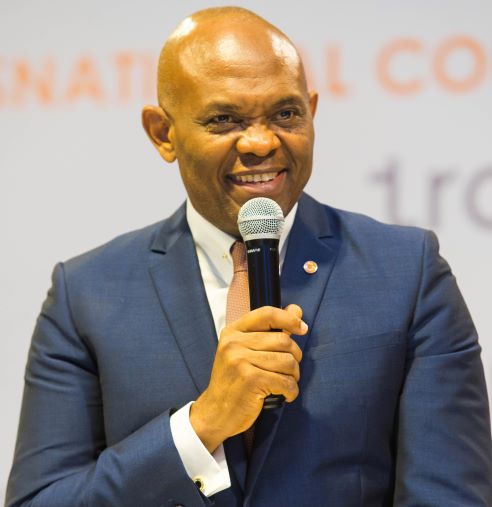 By Emmanuel Aziken, Editor
Tony Elumelu has for long applied the cost-benefit analysis in his life decisions.
Speaking at an investment forum in Asaba, Delta State some few years ago, he shocked the audience with the revelation that despite being a former managing director of one of Nigeria's biggest banks that he did not have a country home as was the fad with many of his less endowed mates.
He asked why he would invest millions to build a house where he would likely not sleep more than a week in a year? For him, every kobo must be invested wisely for profit or as he does now, for philanthropy.
However, Tony has been careful to factor luck in his breakthrough in life.
Tony was born to entrepreneur parents in Jos, Plateau State on March 22, 1963. Following his first and second degrees, he applied for a job at the defunct All States Trust Bank. He filed his application despite not meeting the Second Class Upper required by the bank.
But his covering letter spoke of his potentials.
"I know I may not have met the qualifying criteria for the advertised roles, but I am intelligent, driven, ambitious and I will make the bank proud. My 2:2 degree does not demonstrate the full extent of my intelligence and ability, and I know I can do so much more," he wrote.
Those words caught the attention of the bank chairman/CEO, Ibitimi Ebanigo who gave him the job. Elumelu did not disappoint and within a short spell he had been appointed a branch manager!
He worked for Ebanigo, a godfather of many bankers for about six years before with fellow finance experts formed BGL, which became a launching pad for his adventures.
Tony went on with some other colleagues to invest in the defunct Crystal Bank, from which he launched into the big league vide the defunct Standard Trust Bank.
He eventually used STB to effect what has remained one of the biggest takeovers in Nigerian corporate history. The takeover of UBA by STB was phenomenal, as it was seen as a toddler coaching a matured man in the ways of life.
If STB was seen as a toddler, Tony the man behind the dream was, however, not one. Though he was 42 in age at that point in 2005, he was certainly not short in vision and verve.
He had in 2000 led STB to become the first Nigerian bank to cross the billion naira mark in profit.
Whatever Tony's ride could have said to have come to an end in 2010 when just after five years at UBA he was forced to step aside upon a Central Bank pronouncement of a ten year limit on bank chief executives. He stepped down at 47.
What could have been seen as a loss has turned into a blessing not just for him, but for the African continent which has been enriched by his prodigious investments.
He has ventured into other spheres of entrepreneurship including hospitality, energy, agriculture among others.
Along the way, Tony has also been giving back to society using the Tony Elumelu Foundation as a springboard to raise younger Africans to follow his success story.
Just as he had his big break when Ebanigo gave him the opportunity to actualize himself, Tony is also giving many younger Africans the opportunity to realize their potentials through the Tony Elumelu Foundation.
At 57, Tony Elumelu is not just living his dream, he is recreating his dream through the lives of many African young men and women he has inspired.