Adebayo Shittu @ 67: Shell-Shocked By Buhari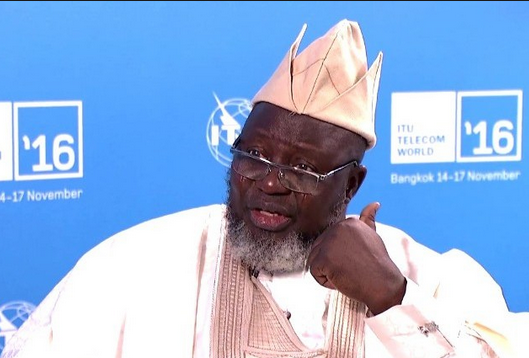 Abdur-Raheem Adebayo Shittu was reported to have expressed shock when President Muhammadu Buhari released the list of ministerial nominees last year with his name excluded.
That shock was surprising to him and his associates because of what was believed to be the long relationship between him and Buhari.
In fact, allegations of impropriety leveled against him by some aides were easily waived while allegations of anti-party activities leveled against him in Oyo State were also not reckoned with in Abuja.
Indeed, Shittu would be remembered as the earliest person to initiate a second term for Buhari. He had as minister of communications flooded a meeting of the Federal Executive Committee, FEC in January 2018 with campaign materials for Buhari's second term.
That was despite the fact that his action infringed the campaign rules. His bid was apparently underpinned by his deep political relationship with Buhari. He had contested and lost the 2011 governorship election on the platform of Buhari's Congress for Progressive Change, CPC.
Whether it was based on that or his perceived political standing in Oyo State, Shittu believed he was in good position to succeed the then APC governor, Senator Abiola Ajimobi.
However, Ajimobi had other ideas and not surprisingly, the two men fought it out with Ajimobi prevailing with his choice of a candidate. That contest was what opened the way for the anti-party activities among many APC members that helped to the party's loss of the state in the 2019 General Election.
Shittu truly made efforts to effect a reconciliation with Ajimobi. He wrote both President Buhari and national leader of APC, Bola Tinubu to intervene in the crisis rocking the party in Oyo State.
But his efforts were, however, unfruitful. The crisis and the president's failure to reappoint him may have in the eyes of some political historians may have sent the former minister into premature political retirement.
If it is, it follows a long spell in the public space.
At 26, Shittu became the youngest member of the Oyo State House of Assembly. He became a member of National Political conference in 2005. In 2011, he was the governorship candidate of Congress for Political Change, (CPC), in Oyo State before the 2013 merger that gave birth to All Progressives Congress, (APC).
Shittu also served as Oyo State Attorney General and Commissioner for Justice during the administration of Rasheed Ladoja.
Born on born 23 March 1953, Shittu at 67 would be remembered for giving the country an ICT roadmap and repositioning NIPOST during his stewardship as minister of communications.