ConVid-19: Government Should Enact Regulations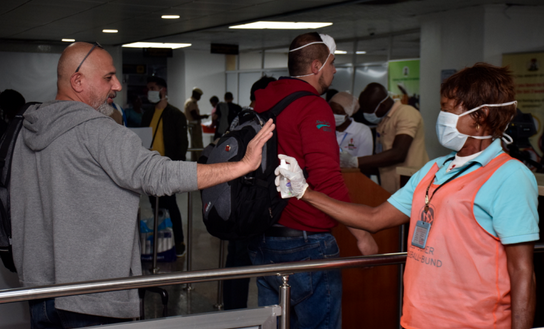 By Chuks Ekpeneru
As the deadly Coronavirus ravages the globe, the Nigerian government has been advised to put in place legal instruments for the enforcement of mechanisms put in place to curtail the spread of the virus.
According to Public affairs analyst, Akinloye Oyeneyin, "While a normal human being should ordinarily be willing to preserve his or her life, we should know that mere directives from governments ain't enough in a society as Nigeria.
"There should be legal instrument for such, so as to enforce compliance and punish deterrents. People are already flouting the directives, because no such instrument backing them.
"It's only a 2 minutes declaration by Buhari activating S.305(3)(d) of the 1999 Constitution (as amended) state of emergency either by his intention or a state governor activating S.305(4) of the 1999 Constitution (as amended) to request the president to declare such state of emergency in any state, then let's see those that will want to put us in danger.
"Until then, compliance won't be effective and we will all still be in danger; and panic, chaos and anarchy could prevail if police or any task force try to arrest and people demanding for their offence as codified, warranting such arrest."