How Buhari's Top Aide, Abba Kyari Got Coronavirus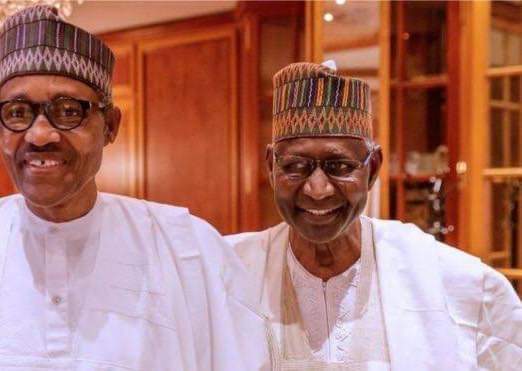 President Muhammadu Buhari has tested negative for coronavirus, but his Chief of Staff, Alhaji Abba Kyari has tested positive, one of Nigeria's leading newspapers, Thisday has reported.
The newspaper reported that both men were tested by officials of the Nigeria Centre for Disease Control, NCDC following Kyari's return from a trip to Germany.
Kyari according to the report has gone into strict isolation following his test which came in on Monday.
The president's result according to the report came on Tuesday morning reporting him as negative.
Kyari according to the report travelled to Germany on March 7 for meetings with officials of Siemens in Munich on issues concerning the Nigerian electricity expansion programme. He reportedly stayed till March 14.
Following his return he was said to have attended a meeting on issues concerning the coronavirus pandemic. It was during the meeting that he reportedly started coughing and voluntarily submitted himself for the test which according to the newspaper turned in positive.