Rose Oko Was An Extraordinary Amazon – Nnamani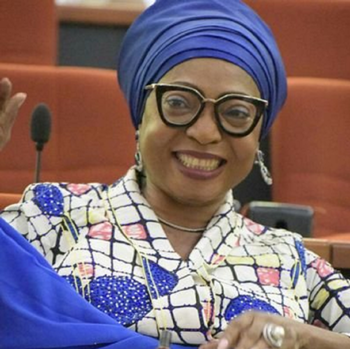 Chairman, Senate Committee on Cooperation and Integration in Africa/ NEPAD, Senator Chimaroke Nnamani has described as sad and devastating the demise of his colleague and Senator representing Cross River North Senatorial Zone, Senator Rose Oko.
Reacting to the death of Senator Oko in Abuja, Senator Nnamani noted that the Senate nay the Nigerian political class has lost one its best and fertile female minds in politics.
Through her works and actions, he added, Senator Oko displayed strong character and truly endeared herself positively to all who came across her.
According to the Enugu Senator :"She was one politician who was passionate about the welfare and wellbeing of the ordinary Nigerian. Senator Oko demonstrated this attribute with the avalanche of empowerment programmes , social amenities and infrastructures she attracted to her constituency".
Senator Nnamani noted that Senator Oko was a consummate academic, administrator and politician who radiated brilliance, competence, and capacity in all her endeavours.
"Her death at this time is one too many. It reminds us of the painful reality of the transcience of human existence", he stated.
Painful as her death is, Senator Nnamani maintained that Senator Oko left a legacy of hard work, honesty, and patriotism.