Ogun APC Says Nothing Like Osoba Political Family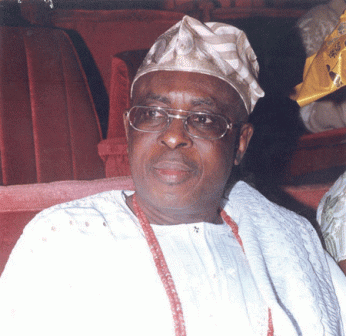 The All Progressives Congress, APC in Ogun State has dismissed as imaginary a group referring to itself as Osoba Political Family saying that there is no genuine group as such.
Dismissing as unfounded allegations of marginalization of Osoba and his political followers in the distribution of political appointments, the APC spokesman in the state, Tunde Oladunjoye in an interview said the appointments were made based on agreed ratios made among the stakeholders.
He spoke following press statements made by the alleged Osoba Political Family which claimed that despite the leading role that Osoba and his followers made in Governor Dapo Abiodun's election that they were completely marginalized.
Countering the claim, Oladunjoye who spoke in a TVC interview observed that the governor and stakeholders resolved that nine commissioners would come from each federal constituency while the governor would appoint six technocrats to guide his administration.
He said:
"There is nothing like Osoba political family in Ogun State. If there is all of us including Governor Dapo Abiodun would be members of that.
"Osoba is our leader. Anybody who is trying to play sectarian politics using Osoba is doing disservice to our leader. Osoba is a national leader of the APC. They are waving at a train that has already left the station because…somebody
"The fact is that from the senatorial list even for example in some senatorial districts leaders had to sit down, agree and sign, so it was a democratic process, but no matter how democratic the process is, some people will still be problematic."