Mikel Arteta @ 38: Gunners Are Smiling Again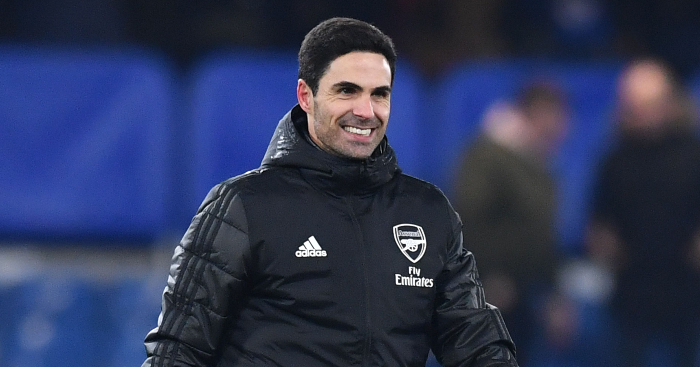 By Ekene Dike
When Mikel Arteta was appointed as the new Arsenal manager last December, it came with mixed feelings as some Arsenal stakeholders felt that he was "wet behind the ears." That sense of unease was especially driven by the state of disgruntlement in the Emirates.
Moving forward, the Spaniard has since silenced his critics after ensuring that Arsenal are the only unbeaten team in the English Premier League in 2020.
Arteta who was appointed manager on December 20, 2019 got his first victory came against Manchester United on the 2nd of January, 2020. The Gunners bamboozled Ole Gunnar Solksjaer's Red Devils with free flowing football as the game ended 2-0 at the Emirates.
A former apprentice of Pep Guardiola at Manchester City, he has applied what he learnt from his master to his current team and it has yielded positive results. The duo won two Premier League titles, one FA Cup and two Carabao Cups. Their major challenge was winning the UEFA Champions League before Arteta left the club.
At the moment, there is a daunting task to take Arsenal to the apex point of English and European football.
The post-Arsene Wenger era has been devoid of silverware and much recognition. Unai Emery's attempt to continue from where Arsene Wenger left, ended in opprobrium.
However, Mikel Arteta Amatriain is now being hailed as the right man for the job.
During his playing days, he captained Arsenal as they won the FA Cup in the 2013/2014 season. He also clinched the Community shield while wearing the captain's armband in the 2014/2015 season after Arsenal whitewashed Manchester City 3-0.
Arteta was a brilliant midfielder before his retirement having also played for PSG, Rangers, Real Sociedad, Everton and Arsenal.
While playing for Everton, he was regarded as a fans favorite at Goodison Park. He was named as Everton player of the season in the 2005/2006 and 2006/2007 seasons consecutively.
Now at the thick of things at Arsenal as coach, one remarkable attribute he has instilled his players is the fighting spirit, togetherness and ability to bounce back from defeat.
Arteta who was diagnosed with COVID-19 also remarkably came back from the illness and is now fully recovered giving hope that Arsenal would continue on its revival.
On the occasion of his 38th birthday on Thursday, March 26, 2020 the Gunners looking on to him for silverware cannot but pray for his continued good health which they believe is tied to the fortunes of their club.