Rapture Scare As Mysterious Explosion Hits Akure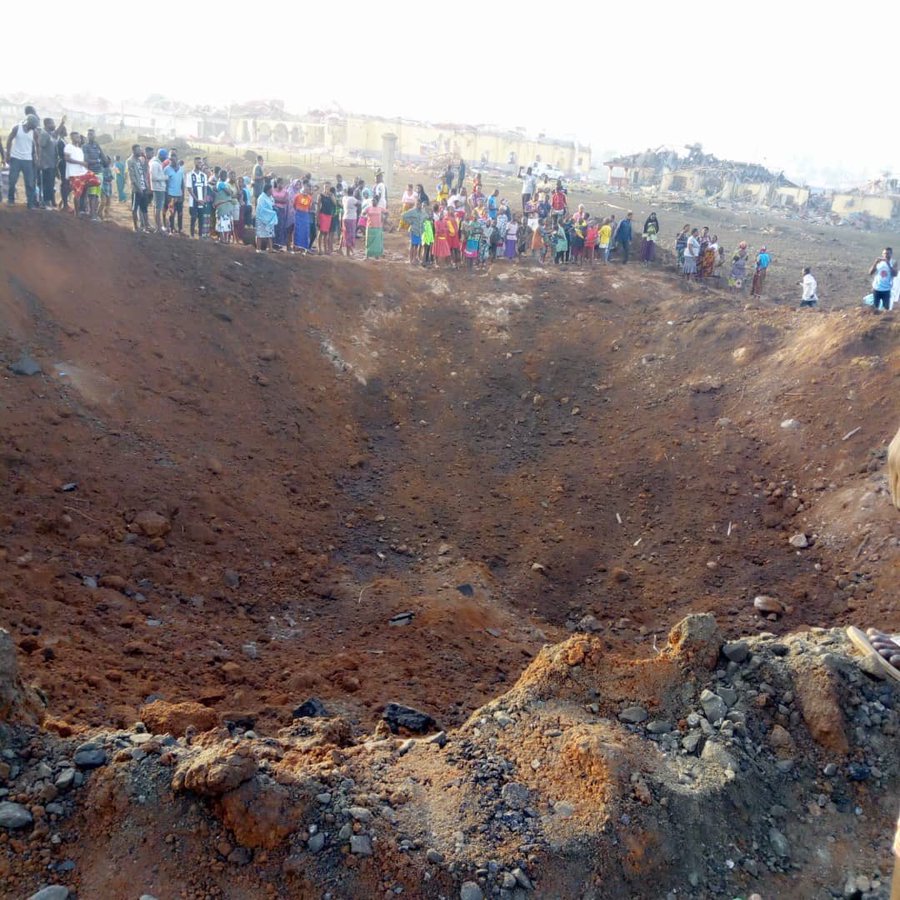 By GWG Staff
Doomsday fears were triggered on Saturday morning after a mysterious explosion shook Akure, the Ondo State capital last night.
Some went to social media to ask if it was the rapture as predicted in the Christian Holy Book.
Others on social media alleged that the explosion was triggered by the fall of debris from space as predicted by the United States National Aeronautics and Space Administration, NASA. That suggestion followed pictures of a large crater which divided one of the major roads in the town, the Akure-Owo road.
Sources say that the explosion occurred about a kilometre to Akure Airport and particularly affected the Eleyowo community. Scores of buildings were affected.
A church building and a school were among those completely destroyed. The state administration is yet to respond to the development.