Ganduje Names Library, Schools As Isolation Centres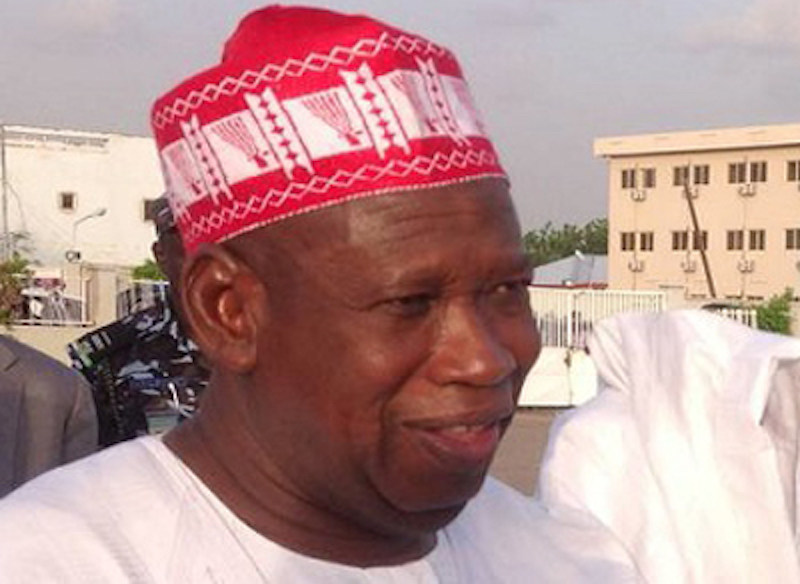 By Ayodele Oluwafemi
Governor Umar Ganduje of Kano State has moved to ramp up efforts to curtail the spread of the COVID-19 pandemic in the state as he on Saturday named several facilities to house patients of the disease.
The governor has also appealed to citizens to cooperate with the government by obeying the injunctions as specified towards curtailing the epidemic.
The governor had earlier on Saturday, in a statement, released by his spokesperson, Mr Salihu Yakasai, relaxed the lockdown imposed by President Muhammadu Buhari, noting there will be movement in the state within the period of 10 a.m. to 4 p.m.
Ganduje's order sparked outrage on the social media, as social commentators criticized the governor for being insensitive to the unusual deaths prevalent in the state, in recent days.
Making the u-turn on his earlier decision, the governor, on his Twitter handle, said, "I reiterate my plea for all Kano citizens to adhere to the lockdown rule. We need to slow down the virus and this is only possible with social distancing. Please stay in your homes."
He further said, "We're working fast to deal with the spread of #COVID19 in our great state with the conversion of some facilities in the state to isolation centres. The Abubakar Imam Urology Hospital, Murtala Muhammed Library Complex, Hospitality and Tourism Institute formerly Daula Hotel.
"Sports Institute at Karfi and the Nigerian Air Force Hospital will now house carriers of the pandemic going forward. The Murtala Muhammad Library Complex is expected to accommodate over 200 beds and also an estimated 300 beds will be provided at Karfi Sports Institute."