Dele Alli Gives Thanks After 'Horrible' Knife Attack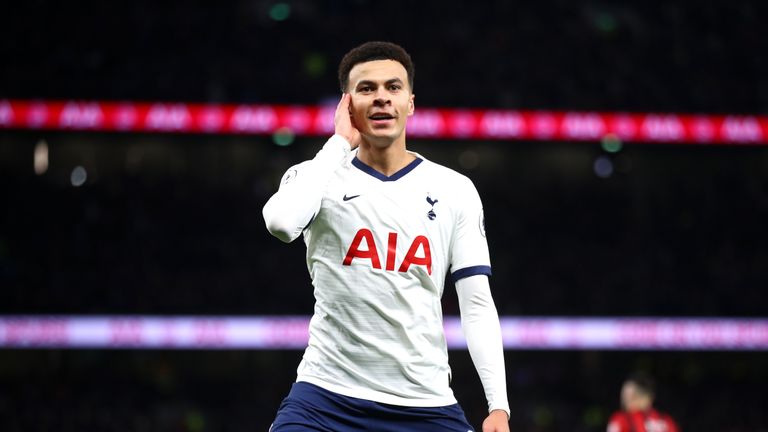 By Emmanuel Aziken
The Nigerian born England footballer, Dele Alli has expressed his thanks to well-wishers following the Wednesday early morning knife attack on him in his North London residence.
The Tottenham midfielder and England regular was hit in the face during the attack that was allegedly carried out by two knife-wielding men in his house.
He was in the house with his brother, Harry Hickford, and their girlfriends alongside another friend.
The 24-year-old Alli was reported to have suffered a facial injury during the raid. The thieves reportedly went away with jewelry and watches.
A police spokesperson said:
"Police were called at approximately 00:35hrs on Wednesday, 13 May to reports of a robbery at a residential address Barnet.
"Two males gained entry to the property and stole items of jewellery, including watches, before fleeing.
"One male occupant of the property, aged in his 20s, suffered a minor facial injury after being assaulted. He did not require hospital treatment.
"No arrests; enquiries into the circumstances continue."
According to The Sun, ''Dele was still up and playing pool downstairs with six friends.
"It all kicked off and Dele was hit in the mouth by one of the robbers. One of his friends tried to have a go back and was also beaten.
"It was a terrifying experience for everyone present and Dele has been left extremely shaken up."
Bamidele Jermaine Alli was born in Milton Keynes, Buckinghamshire, to a Nigerian father Kehinde Alli and English mother Denise.
The father, a businessman relocated to the United States a week after Alli's birth. Alli was initially brought up by his mother, who suffered from alcohol problems.
He has never inclined himself towards his Nigerian roots on account of the cut off from his parents.