I Heard The Spirit Warn…5G-5G-5G – Elishama Ideh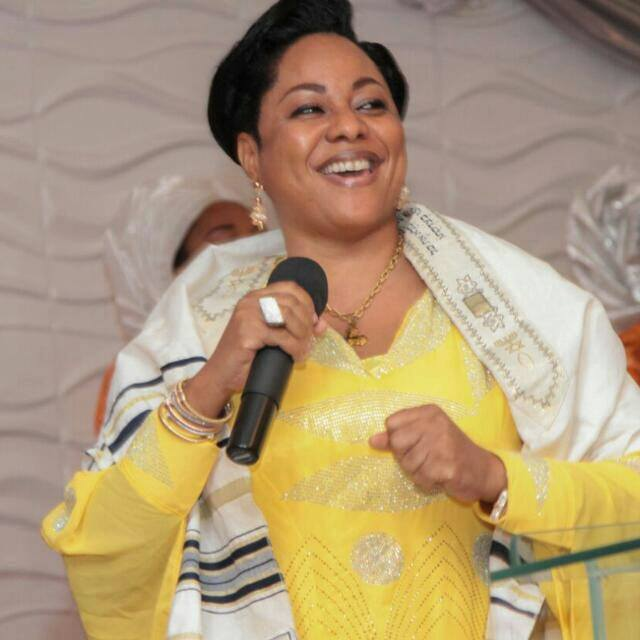 Philanthropist, politician, preacher and property tycoon, Ms. Elishama Ideh has entered the 5G controversy urging prayers on the claim that the technology spells doom for mankind.
Ms. Ideh a former 2019 presidential aspirant on the platform of the Alliance for New Nigeria, ANN was a foundation member of the Chief Olisa Agbakoba-led Nigeria Intervention Movement, NIM which collapsed into the ANN.
She gave the warning on social media on Sunday saying that the technology is going to lead to strange deaths.
Ms. Ideh a gospel minister, is the President/Founder of Christ The Ever-Present Ministry (CTEM) Lagos, a faith-based organization that provides succor and hope for widows, repentant prostitutes, orphans among others.
In a facebook posting on Sunday, Ms Ideh who has partnered with Rev. Chris Okotie in the ministry said:
"I didn't get involved or say a word on the #5g controversy because I didn't hear anything from the Lord until this evening Saturday May 15th 2020 at precisely at about 22:55pm as I was rousing from an early quick short sleep …. I heard the spirit of the Lord repeatedly saying…5g!5g!5g!5g….I immediately knew 'He was trying to communicate a message to me on the subject matter….I became alert in the #spirit and the way 'He communicated the message was not #palatable at all!!!
"There will be a lot of strange 5g related deaths and some will be very gruesome in appearance with splits from the back into #three areas…let's pray very hard people. I didn't even remember there was anything like 5g again until God called my attention to it.
God Will have mercy and help us all at this hour in Jesus Name."
Okotie has not made a public issue on 5G but his ministry contemporary and fellow Edo College, Benin fellow minister, Pastor Chris Oyakhilome has alluded to dangers of 5G as now insinuated by the Ewhohimi.