Yemi Blaq @ 42: Persistence Pays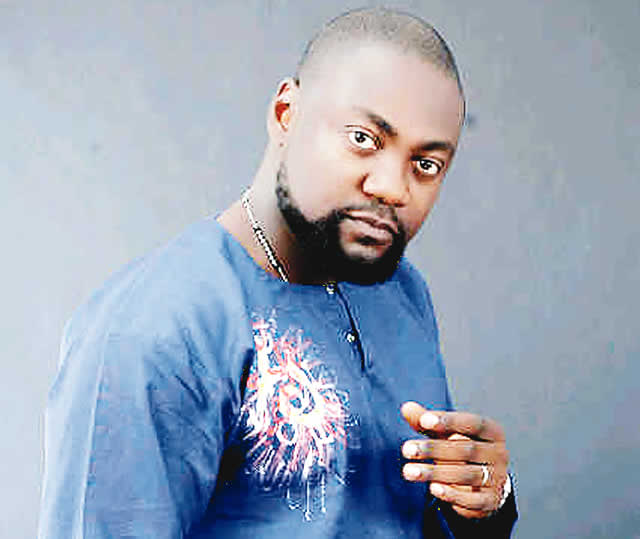 By Chuks Ekpeneru
Yemi Olatunji Blaq burst to stardom was rapid. It came after he landed a role in "Lost of Lust" in 2005 that also starred Mercy Johnson.
Success has its rewards and his sparkling performance in that film led to him starring in the Nollywood blockbuster "My Idol" in which he acted as a lead character alongside with Nollywood famous actress Genevieve Nnaji. His performance in that film won him the award for Best Actor in a Leading Role at the Africa Magic Viewers Choice Awards.
Yemi Blaq was born May 19, 1978 and attended Adeyemi Demonstration Secondary school in Ondo, Ondo state, and he was the school's first Head boy film maker, songwriter and model.
He started showing his great talent in acting right from his primary school days. In 2005 Yemi Blaq joined the Nigerian movie industry (Nollywood) after registering with the Actors Guild of Nigeria (AGN) Lagos State Chapter and started attending movie auditions in Lagos, Nigeria which led to his role in 'Lost and Lust.'
Yemi Blaq is married to Remi Ibinola Olatunji Blaq. His wife Remi Ibinola is a talented writer and has written many stories for Nollywood movies in which Yemi Blaq has acted as lead character.
Yemi Blaq has acted in over 200 Nollywood movies which include Without Goodbye, Sinking Sands, Cultural Clash, The Last 3 Digits, Strive, High Blood Pressure, Entanglement, 12 Noon, Grey Focus, Blindfold, My Idol, Lost of Lust, Desperate Ambition, Savior, Letters to a Stranger, Good Samaritan, etc.
He has won several movie awards which include Best Actor of the Year at the City People Entertainment Awards, Best Actor in a Leading Role at the Africa Magic Viewers Choice Awards and Most Promising Actor in Nigeria at the Africa Movie Academy Awards.