Edo 2020: Peace And Diligence As Odubu's Recipe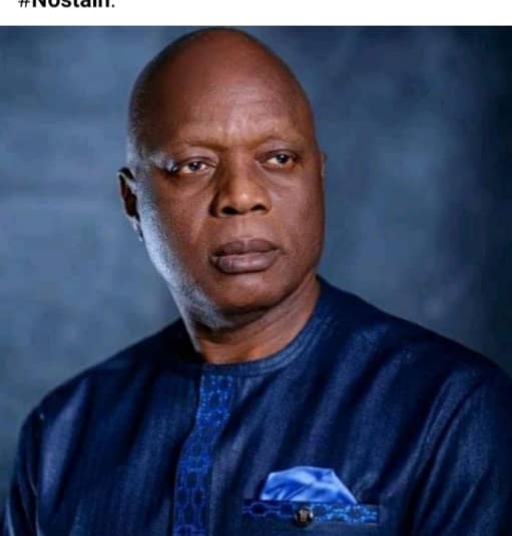 By Ewansiha Aghama
As the race to the 'Dennis Osadebey Avenue', Edo State Government House, heats up, all there is that the already weary Edo populace continue to have or see is backwater and brigandage politics, wherein anything goes.
Over these and other unnamed unhealthy practices, partisan politics is often derogated as a 'do or die' and 'dirty game' etc., which consequences are misgovernment, inadequate or lack of provision of public infrastructure, and poor living conditions for the populace.
Interestingly, an ample opportunity has come up, once again, for the Edo populace to correct the past errors in public governance, at the leadership and followers' cadres, by rightly partaking in the ongoing process of choosing a governor and his deputy, to lead the people for a four-year tenure, in an election holding in September, this year.
Therefore, this is the more reason why His Excellency, Pius Egberanmwen Odubu, should be considered and encouraged as the ideal man, to fill the position and to re-jig the leadership architecture of Edo State, which could transcend to rejuvenate or galvanise a proactive grassroots participation (in the political process) for maximum public gains.
As Dr. Odubu has offered his entire being, for he is a dynamic specimen to realizing and bettering the natural destiny of Edo State and her people; the entire grassroots are the very ones who would at the end of the day sing Hallelujah that the wisdom and foresight, which guided them to choose Odubu, a man of excellence and foresightedness, as their governor, had finally brought much greater betterments to their lives.
In this governorship race, where Dr. Odubu has some great Edo men as co-aspirants, especially those vying under the All Progressives Congress (APC) party, there is no doubt that he is about the most qualified and capable to desire the position if only excellence and credibility of the aspirants are the criteria for getting the job.
And this is with all sense of altruism, modesty and respect for the other aspirants who would readily know where the truth actually lies that Odubu is the right man they should support.
Nevertheless, they are gentlemen who are also capable. But, there is always a first amongst equals.
Even now that the twist to the contest is to get a consensus candidate from the aspirants of the Edo APC major faction, the Edo Patriotic Movement (EPM), to maybe fight for the ticket with the incumbent APC governor, Mr. Godwin Obaseki, leading the opposite faction, Odubu, without embellishments, is still the man to beat.
In the social and political engineering matters, Dr. Odubu easily puts his academic disciplines to bear as a versatile Economist and Political Scientist.  After his secondary education at the front-line Immaculate Conception College, Benin City, Nigeria, he in 1977 left the country to have a first degree in Political Science from Southern University, Baton, USA. A Masters Degree in Economics and the related fields from the prestigious Oxford University, UK, had always guided him about fending for the social and economic needs of the society and its people.
These had and continued to endear him to his fellow APC party men and women, who see in him a stable and reliable politician, who don't decamp at will to other parties. He is also regarded as truthful, supportive and a robust ideologist, which makes most people from within and outside the party to cling to him.
And in the face of the APC governorship setting, Dr. Odubu is a magnetic field that attracts most APC faithful, whether from his Orhionmwon Local Government Area or those from the overall 192 political wards of the state, which he silently and tirelessly ministers to.
As a former Deputy Governor to ex-Governor Comrade Adams Oshiomhole, Dr. Odubu is still widely respected as the second-in-command and immense contributor to the immediate past government, which is still respected as the best in the history of the state, in the terms of meaningful provisions for the people.
More so, he has intact more goodwill and a solid support base, with his contest for the same position four years ago.
For a great lawyer, lawmaker, politician and community leader he is an enigma to behold. He was a former representative to the Uhunmwode/Orhionmwon Federal Constituency in the House of Reps, Abuja, who brought candour and vibrancy to the lawmaking and advocacy of the Green Chamber, where his popularity and influence is not doubtful. A thorough training as a Masters and PhD holder in International and Comparative Laws from notable American universities cum other vital local and international positions he had held in private law practices with the Supreme Court of Nigeria etc. had elevated him in many circles.
In APC, a party, which he has since helped to nurture, even unto the crisis which plagued the ruling party in the state, Dr. Odubu stood as a formidable pillar, financing and supporting it.
No doubt, a meticulous President Muhammadu Buhari saw the mustard seed in Dr. Odubu, as he made him a valuable Director of Logistics of the main President Buhari Campaign Council, an organisation that worked for his reelection.
Therefore, Dr. Odubu, even though a man of modest means, would not be seen as a governorship aspirant who would have no financial means to run his match his governorship bid, despite his wider reaches!
For a foresighted, sane and liberal-minded personality, Dr Odubu's humble background takes after his late father, a sage and disciplinarian, Chief Unweni Odubu of Urhomehe village in Orhionmwon LGA of the state.
" For anything a man does, that he should first and always commit to God, because He alone is the giver of all things". This was a life manual handed from a loving father to a son, which up till now guides him.
This is also the abiding mantra of Her Excellency, Mrs Endurance Pius Odubu, a Christian adherent and woman of substance, who had been a great pillar behind the successes of Dr. Odubu, and again the governorship project!
Ewansiha Aghama is a Public Analyst and lives in Benin City, Edo State