The Untold Stories About Gambari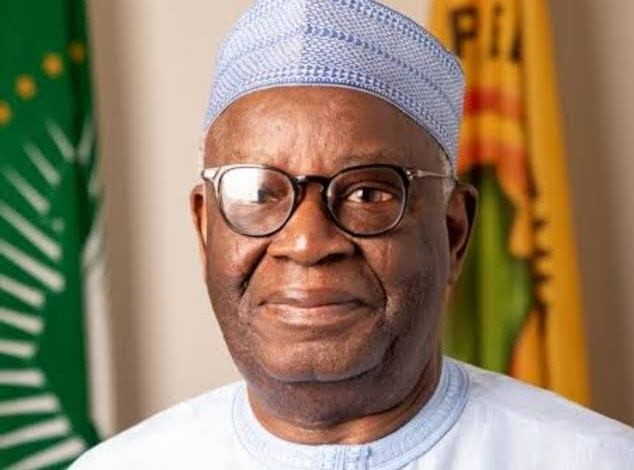 By Chuks Ekpeneru
Prof. Ibrahim Gambari's appointment as Chief of Staff to the President has been heralded with much applause from within and outside the country.
However, the appointment has brought to bear the assertion of the imperfection of man.
So not surprisingly supposedly ugly sides to the diplomat's past appearance in public life are beginning to resonate. Even shockingly it comes near home with one of his close aides, Femi Adesina being one of his most severe critics before both men reconnected at the Presidential Villa.
Following his stint in the diplomatic service, he in 2014 established the Savannah Centre for Diplomacy, Democracy and Development (SCDDD) in 2014.
The Centre, a think-tank contributes to the sustenance of democracy and development through constructive advocacies in Nigeria.
The first hit on Gambari even before the appointment came was a memo on social media by a distinguished diplomat, a former Deputy permanent representative to the United Nations, Ambassador Dapo Fafowora.
He in two memos accused Gambari of instigating the retirement of many southerners from the diplomatic service when he was minister of external affairs in Buhari's military government.
He said Gambaari is more subtle and more dangerous than Kyari with another allegation of tribalism.
Nigerians have also been fed with his role in the dictatorial regime of Sani Abacha.
He openly backed killing of Ogoni environmentalist, Ken Saro-Wiwa, and eight other activists.
He called Saro-Wiwa a "common criminal", who had engaged in the murder of some Ogoni elders.
It was as a result of his stance that he was forced to resign as head of a committee organising peace talks between the Nigerian Government and militants in the oil-producing Niger Delta.
Nigerians have also been told that he openly supported the annulment of June 12, 1993 election won by business tycoon, Moshood Kashimawo Olawale Abiola.
Interestingly, Gambari will be working closely with Special Assistant to President Buhari on Media and Publicity, Femi Adesina, who in 2008 in a strongly-worded article said "Gambari enslaved himself to please his paymasters. Now, 13 years later, the shackles are still tied around his neck. Bootlicking grovellers fail to learn" due to his support for Abacha.
Adesina is yet to make a public statement on whether he continues to maintain the same stance on Gambari.
Femi Fani-Kayode, speaking said the new CoS is on a mission to fulfill a Fulani agenda.
At 75, knowing fully well that his predecessor may not have been commended for the way he managed that position before his death, Gambari may have been thrown a life-line to prove Fafowora and his likes wrong.
Not everyone has the privilege of becoming the Chief of Staff. How he affects Nigerians will speak for him!