Ese Oruru's Abductor Gets 26 Years Sentence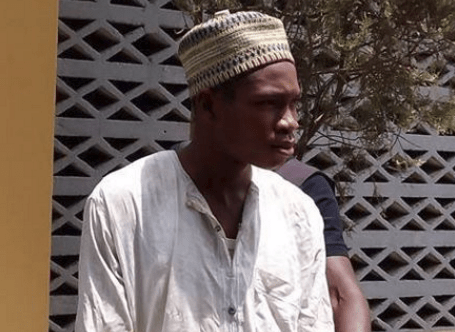 Yunusa Dahiru, the man who abducted the then 14-year-old Ese Oruru to Kano in 2016 and converted her to Islam has been sentenced to 26 years in prison by a Federal High Court sitting in Yenagoa, Bayelsa State.
Justice Jane Inyang sentenced Dahiru to 26 years following the guilty verdict passed on the convict.
The police had following the discovery of Oruru had in March 2016, arraigned Dahiru on a five-count charge bordering on abduction, kidnapping, unlawful carnal knowledge and sexual exploitation of Oruru.
Oruru was 14 years at the time of the incident.
Dahiru had abducted Ms. Oruru from Bayelsa State and taken her to Kano where she converted her to Islam and married her.
Ms. Oruru subsequently gave birth to a baby in May 2016 after the union was broken.
Giving judgment on Thursday, Justice Inyang found Dahiru liable and guilty on four of the five charges.
Dahiru was sentenced to different terms of five years, three years, seven years, and another seven years on counts two, three, four, and five respectively.
He was acquitted on count one.
The charges are, however, to run concurrently meaning that he is to spend a maximum of seven years in prison.