Nigerian Governor Working On COVID-19 Vaccine
Says Virus Overestimated, Laments Exploitation of Africa by the West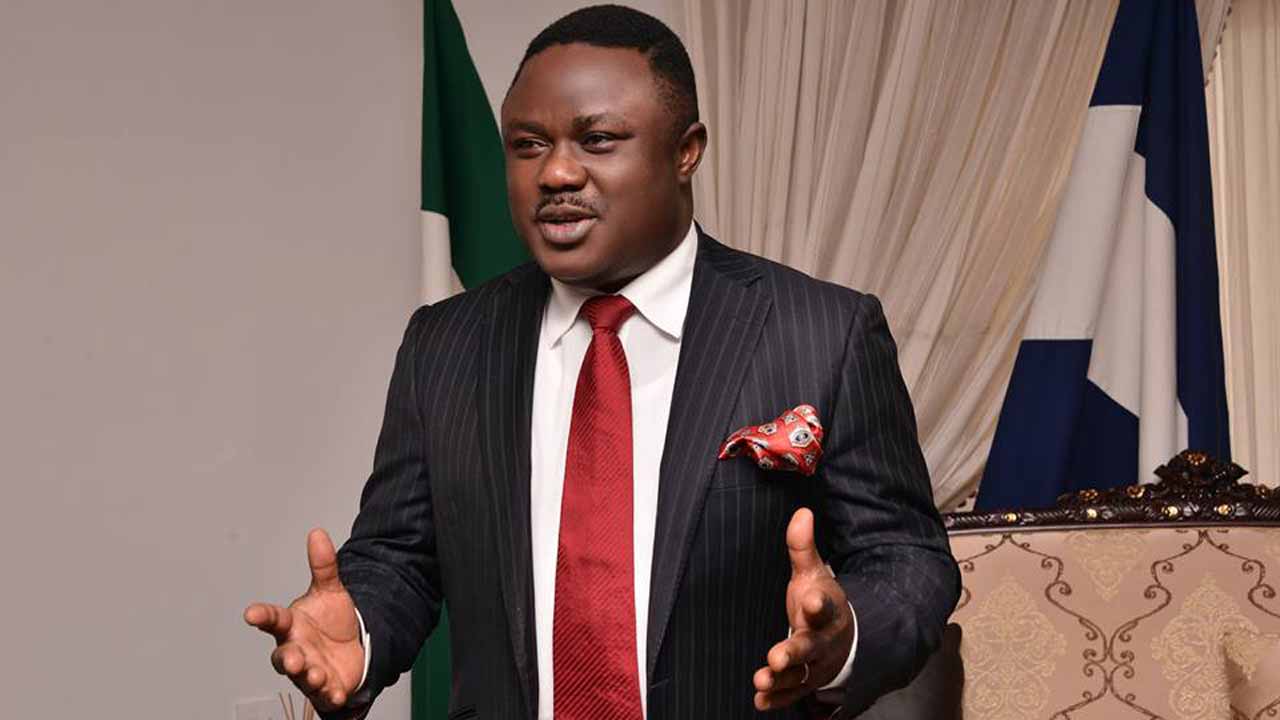 By Emmanuel Aziken
Governor Ben Ayade of Cross Rivers State has decried what he Thursday described as the exploitation of Africa by the West using the COVID-19 pandemic.
The governor who spoke in an interview also debunked insinuations of the virus as invincible, saying that the virus cannot thrive in Nigeria as thought.
Ayade, nevertheless explained how he had been able to secure his state against the infiltration of the virus.
Ayade who has degrees in Microbiology and is presently a Master's Degree student in law at the University of Calabar, said he was himself working on a vaccine against the novel coronavirus.
He said:
"Nigeria should prove that we cannot only close our borders to the virus and to the solution, let us find our own solution," the governor who spoke on Channels Television Sunrise programme said.
"The statistics show that Nigeria comes under the malaria-endemic region and because there is a correlation… malaria and coronavirus share so much in common and for us who are in the malaria-endemic zone we are almost naturally immune to coronavirus.
"Indeed, even our own temperature here when you sneeze and the virus escapes, it is escaping into hell fire because it can't stand the atmospheric temperature of 32 degrees centigrade," he said.
Reiterating his point, he said:
"This virus is not as dangerous as we think, our atmospheric temperature does not allow it spread as it is envisaged."
"I just sympathise with this our follow the west syndrome and I think we must change that. We are being exploited as a continent and that is why I am happy with what Madagascar has done; Nigeria ought to have done that and much more.
"The universities feel betrayed by the government because you can't bring back very brilliant persons like Prof. Ande.. I have even started my own research on the production of a vaccine and again it is not something I want to make a deal out of it. I just wished I was running a state that was much more enabled."
Speaking on how Cross River had been able to keep the virus out of the state, he said that his aides had been deployed to all official and illegal border routes to ensure that the borders were not compromised.
"We have so many illegal routes and all of those places are being manned by commissioners, each of the 38 commissioners is on one border, we have over 100 special advisers and each of them is on one border post or others plus the police, civil defence, so it is almost impossible to cross these borders."