Umahi Warns Against Influx Of Almajari Into Ebonyi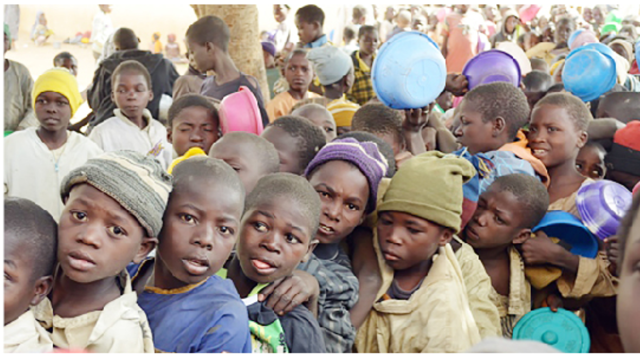 By Ayodele Oluwafemi
Governor Dave Umahi of Ebonyi State has said the state would not welcome the influx of Almajiri asking that they remain their states of origin.
The governor noted that the decision was taken as part of the measures adopted to checkmate the spread of Coronavirus in the state.
Umahi disclosed this in a live broadcast in Abakaliki, immediately after the weekly State Security Council meeting.
He noted that traveling during the COVID-19 pandemic is unacceptable, especially with the ban on inter-state movement, stressing that it is the time for everyone to remain wherever he/she is until the pandemic have been properly contained and checkmated.
He also called on all herdsmen in the state to keep their cows in check and warned that he would auction without delay any cow that is found within the territory of Centenary City.
"We will not be afraid to say that there will not be Amajiris in Ebonyi State and the Northern Governors, I commend them, they said go to your state of origin.
"So, why will the youths that want us to fight take to social media to start saying that Amajiris are coming to Southeast?
"Is it part of the social distancing? We will not allow Amajiris in Ebonyi State. Ebonyi will not allow Amajiris, they should go to their states of origin. We have to as a people begin to tell ourselves the truth.
"Please I don't want to see any cow within the premises of the centenary city. How can I be struggling with cows to come into Government House?
"This is insulting. So, security people should do meeting with the cattle rearers, whether it is Hausa cows or Igbo cows because I can also see some Igbo cows and I don't want to see it again."