339 New Cases As Govt Explains Why Lagos Leads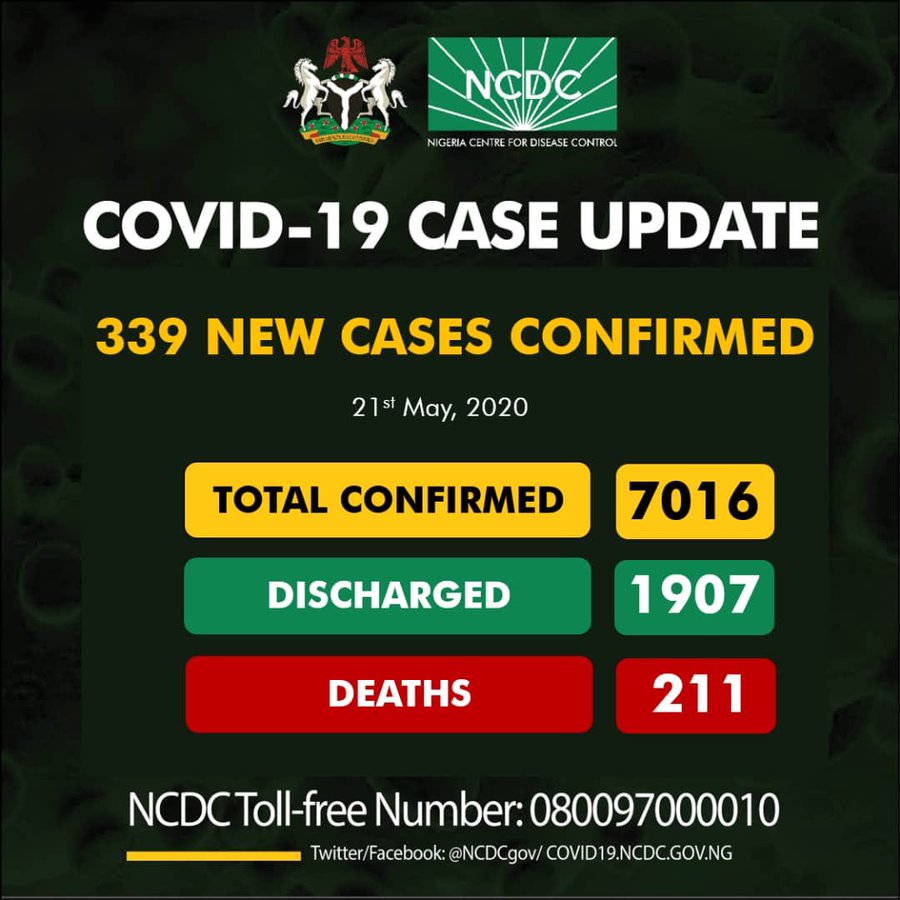 Nigeria recorded 339 new cases of the novel coronavirus infection on Thursday as the total number of cases hit 7,016.
Lagos State continued to account for much of the daily new cases contributing 139 cases of the daily total of new cases which amounted to 41% of total new cases for the day.
There were 11 deaths on Thursday the Nigerian Centre for Disease Control, NCDC announced in its daily tweet on developments for the day.
The NCDC in its daily tweet of reports said:
Meanwhile with fears of community transmission in Lagos increasing, the state commissioner for health, Prof. Akin Abayomi on Thursday explained why the state was recording a higher number of incidents of COVID-19.
He traced the spike to the state's ability to test a higher number of samples saying that the state was presently carrying out 800 tests daily and had so far carried out 16,000 tests.
He said the state would soon ramp up tests to 1,000 per day.
"Lagos is testing a lot compared to other states in Nigeria because we also have more of a background of molecular testing compared to other states."
The 16,000 tests in Lagos represents 40% of the 40,043 tests carried out in the country as at Wednesday.