Buhari's Aide Under Fire Over Pledge To Free Rapist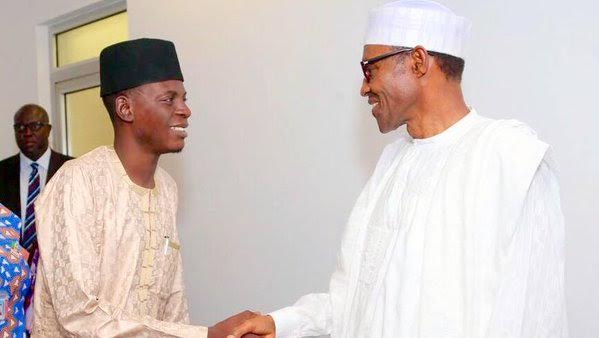 By Ayodele Oluwafemi
The Personal Assistant to President Muhammadu Buhari on New Media, Bashir Ahmad has again come under attack on the social media over his comment to help the convicted rapist and kidnapper, Yunusa Dahiru.
Dahiru was convicted for abducting 14-year-old Ese Oruru to Kano in 2015, converting her to Islam and forcefully marrying her.
Justice Jane Inyang of the Federal High Court sitting in Yenagoa, Bayelsa State, sentenced Dahiru to 26 years following the guilty verdict passed on the convict.
The police had following the discovery of Oruru had in March 2016, arraigned Dahiru on a five-count charge bordering on abduction, kidnapping, unlawful carnal knowledge and sexual exploitation of Oruru. Oruru was 14 years at the time of the incident.
The presidential aide, on Friday, in a now-deleted tweet, promised a Twitter user @Al_ansariy_ that he would used his contact to influence the conviction of Dahiru, who had been sentenced to 26 years imprisonment.
@Al_ansariy_ had earlier called on Bashir to use his influence to prevail over the matter.
Al_ansariy_ tweeted (in English Language) "Please Bashir do something about Yunusa Yellow for Allah's sake, he is wrongly accused and sentenced, the whole matter is manipulated, we need to appeal for him."
Replying to the tweet, Ahmad tweeted in Hausa Language, "I do not have the power to do anything against the judgment of the court but I will try to contact those whom I think are capable."
His comment was greeted with barrage of criticisms, as many Twitter users blasted the presidential aide for attempting to influence the trial of a man who had been convicted of rape of a minor and forceful marriage.
Obviously pressurized by the backlash, the presidential aide tweeted a disclaimer that he was not fully aware of the Dahiru's case before making his earlier comment about the case.
"I commented on the Yunusa Yellow saga earlier, without knowing and understanding the details of the case. Eloping or rather, kidnapping a minor and forcing her to marry you shouldn't be taken lightly. A condemnable act!" Ahmad tweeted.
However, it was a submission few were willing to buy especially given the fact that he was already a senior government official at that time.
Even others opined that Ahmad was a rape apologist.
GWG gathered the following tweets: