Shan George Opens Up Why She Has Nine Children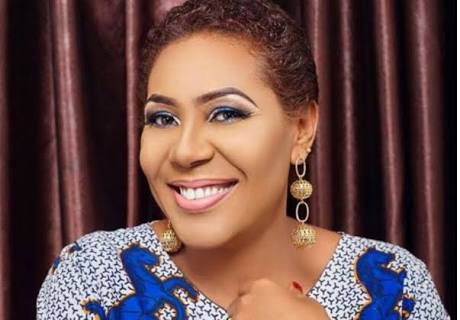 By GWG Staff
Leading Nollywood actress Shan George who has recently been appointed as chairman of the fledgling Callywood Board has given a touching narration as to why she decided to surround herself with nine children.
Speaking in an interview the Winds of Destiny, when asked to give clarification on the claim that she had been thrice married said:
"I've not been married thrice; it's just twice. It's not that I care about things we read on the Internet, but the truth is I've been married twice in my life," the versatile actress told Saturday Sun.
"Those who know me know the truth. I have a total of nine children, two biological sons and seven adopted children (5 boys, 2 girls). My biological sons are from my first marriage contracted when I was 16.
"I didn't have kids in my second marriage. But as an only child, I needed a full house, so I kept adopting kids," the 50 year old grandmother said.
On her appointment as chairman of the Callywood Board by Governor Ben Ayade, Ms. George who said she never envisaged the position in her wildest dream said:
"It is something that has to do with making movies, which is what I love and have passion for. So, I'm very excited because I would be able to impact a lot of knowledge on those who desire to follow the same path like I did. It really feels good and I thank my governor.
"Sincerely, I never saw it coming. In fact, not in my widest dream, I did not even imagine it neither did I see it coming."