Storm As Davido, Burna Boy Supremacy Reignites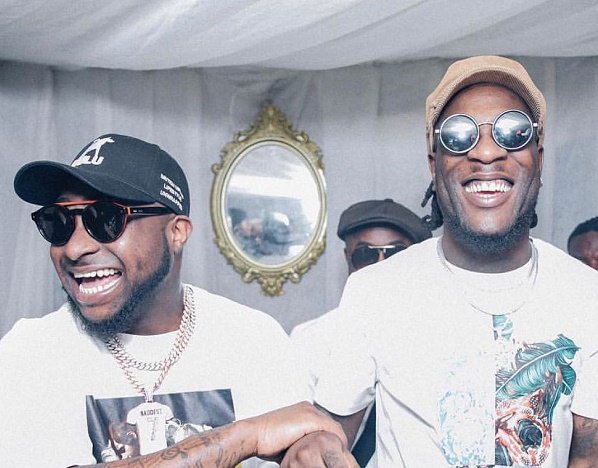 By Ayodele Oluwafemi
Hip hop artiste, Damini Ebonoluwa Ogulu, popularly called Burna Boy has again become a subject of social media controversy over a swipe he aimed at another popular artiste, Adeleke David alias Davido.
The controversy started, on Friday, when Davido posted a picture of him and Ayodeji Balogun popularly known as Wizkid, across his social media platforms, with the caption "The 2 greatest of all time ! No 🧢"
Less than an hour after the post appeared, Burna Boy took to his Instagram handle to aim a dig, which was widely believed to be targeted at Davido, because it metaphorically depicts Davido's wealthy family background.
"You cannot play football, everybody knows you cannot play football and you are an embarrassment to the team if your daddy bought the football team," Burna Boy wrote on Instagram handle.
Many Nigerians hip hop fans believed that Burna Boy's comment was aimed at Davido, saying Burna Boy relegates Davido's talent and hardwork, on the basis that his father is rich.
Some section of hip hop fans on the microblogging platform argued that Burna Boy is arrogant and quick to proclaim himself as "greatest African Artiste", a development that had earned him hatred from many fans.
Read Also: Buhari's Aide Under Fire Over Pledge To Free Convicted Rapist, Kidnapper
Read Also: Mixed Emotions Over Nigeria's Governor's Tears
Davido, had some time ago bemoaned what he referred to as hatred from some fans and fellow artistes because his father is rich, noting that they actually undermine his music talent and hard work on that basis.
Amidst the controversy, Davido again posted a picture of himself with a Bentley car, on his Instagram handle. Apparently reacting to this, Burna Boy, on his Instagram handle, posted the logo of his own Bentley car.
The development fueled the already brewing controversy with many Twitter users accusing Burna Boy for being obsessed with Davido.
Meanwhile, amidst the controversy, the debate of who is the greatest Nigerian music artiste was again ignited.
However, some section of Twitter users lambasted Burna Boy for being too arrogant and undermining the talent of Davido because his father is wealthy.
This is not the first time Burna Boy will be enmeshed in Twitter storm. He had enraged social media when he declared himself as Africa's greatest.
GWG gathered the following tweets: