Obaseki's Faction Condemns Waiver To Ize-Iyamu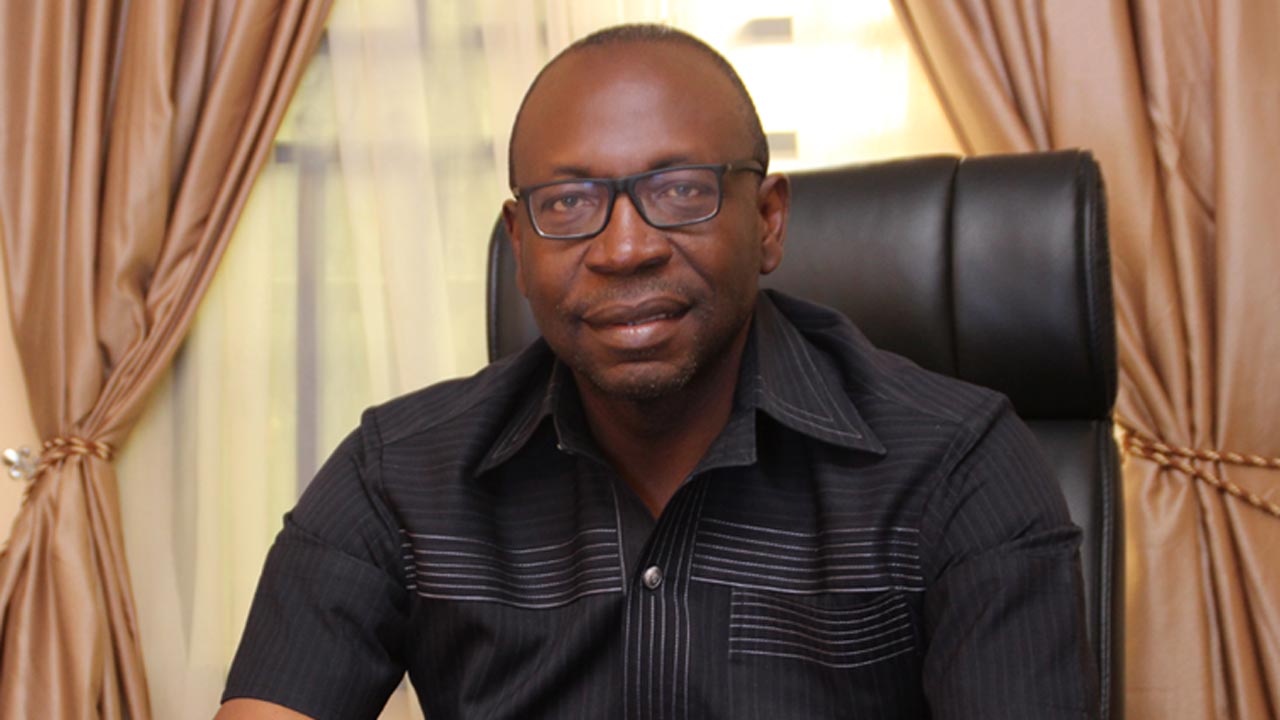 Chairmen of the All Progressives Congress (APC) in the 18 Local Government Areas (LGA) of Edo State in the Godwin Obaseki led faction of the party have strongly rebuffed the waiver given Pastor Osagie Ize-Iyamu to contest for the party's governorship ticket.
The chairmen who met in Benin on Thursday also affirmed that Ize-Iyamu was not a member of the party claiming that he only joined the Edo Peoples Movement.
Ize-Iyamu has been adopted by the Oshiomhole faction of the party to challenge Obaseki for the ticket in the primaries in June.
The party chairmen in a statement issued on Thursday evening said:
"Pastor Osagie Ize-Iyamu is not a member of our Party. He led his followers out of the APC in 2014 and even contested the governorship election on the platform of Peoples Democratic Party (PDP) in 2016 election, which he lost."
They lampooned the supposed waiver granted the former candidate of the PDP in the 2016 governorship election, noting that not only has he not met the conditions for such a waiver, but whatever he procured was gotten from the wrong body, the National Working Committee (NWC), as it is the National Executive Committee (NEC) that is empowered by the party's constitution to grant a waiver.
"The purported waiver granted to Pastor Osagie Ize-Iyamu by the National Working Committee of the Party is ultra vires, null and void, as Article 31 of the Party Constitution confers that power on the National Executive Committee of the party. Besides, the conditions for waiver prescribed by the party's constitution have not been met.
"The truth is that Pastor Osagie Ize-Iyamu recently joined Edo Peoples Movement (EPM), which is a group organized by Comrade Adams Oshiomhole to destabilise APC in Edo State.
"The party has a constitution and the constitution makes provision on how things are done, including registration of new members."
The 18 LGA chairmen urged President Muhammadu Buhari to call Comrade Adams Oshiomhole to order, adding, "Article 21 of the constitution of our party tells us that factionalisation or creating parallel organs at any level within the party as Comrade Oshiomhole has done in Edo State is an offence against the party".
They reaffirmed their support for Governor Godwin Obaseki to continue in office for another term, noting, "We expect to actualize this support for the forth coming primary on the 22nd of June, 2020, using the Indirect Mode, in accordance with the resolution of the State Executive Committee duly passed on the 22nd of May 2020 as authorized by the National Executive Committee (NEC) of the party in August 2018."