Lagos Pulls COVID-19 Cases Down 53% To 182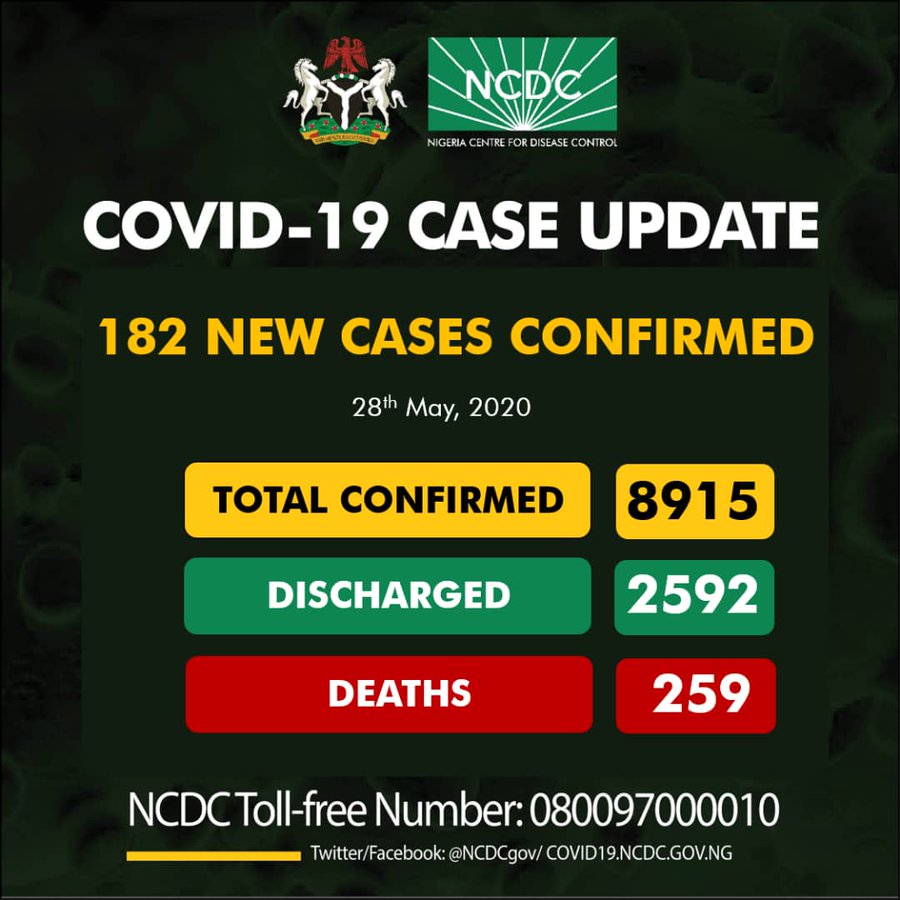 By Emmanuel Aziken
After consistently recording more 200 new cases in the last 12 days, Nigeria had a respite with 182 new cases of COVID-19 in 15 states and the FCT on Thursday.
The 182 new cases was a significant 53% less than the 389 figure that was attained on Wednesday.
The new cases brought the total number of cases in the country to 8,915 recorded in 35 states and the FCT. Cross River State is the only state in the country yet to report an incident of the pandemic.
The Nigeria Centre for Disease Control, NCDC also announced that five more persons had died from the pandemic bringing the total number of mortalities since the advent of the pandemic to 259.
Lagos continued to have the highest number of new cases with 111 new cases reported in the nation's commercial capital. That was also a 56% less reflecting the weight of the figures from Lagos on the national records.
The NCDC in its daily report tweeted thus:
The distribution of the disease across the state is as follow: