Pastors Will Be Very Busy Early Next Year – Adeboye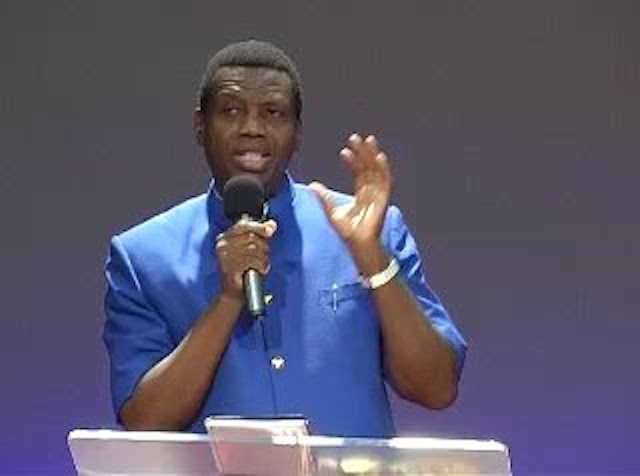 Pastor Enoch Adeboye has put his pastors on the alert of a very busy time for them next year saying their schedules will be heavily saturated with naming ceremonies of children conceived during the lockdown.
Speaking on Sunday in a sermon themed "Things You Must Do During Lockdown," the revered man of God said that the period could on the contrary be used for enlarging capacity. He gave four Biblical examples of persons who used lockdown for productive purposes.
He thus advised Christians not to rush out of lockdown but find a purpose for it.
"Let me advice those of you who are pastors: you are resting now, I am busy. Get ready because early next year, you'll be having a lot of naming ceremonies.
"You'll be going from house to house naming newborn babies as a result of the lockdown," he said to the shy smile of his wife, Pastor Foluke Adeboye aka Mother in Israel who sat down to the sermon.
Among the four examples who made good use of lockdown he mentioned were David who was locked down in the wilderness. He also cited Elijah, Joseph, and Paul.
"Elijah was locked down in the house of the widow of Zarephath. While he was locked down there, he became the first prophet in the bible to raise the dead," he said.
"I pray that you, my children by the time that this lockdown that you will be able to raise the dead," he added.
On Joseph, he said: "Joseph while he was locked down in prison moved from being a dreamer to an interpreter of dreams."
"By the time this lockdown is finished your promotion will be accelerated," he added. On Paul, he said Paul was locked down in a Philippi prison but from there he was able to enjoin the Christians to rejoice showing that he was not bound in his spirit.