Joy, Jeers As Police Nab Nigerian Big Boy In Dubai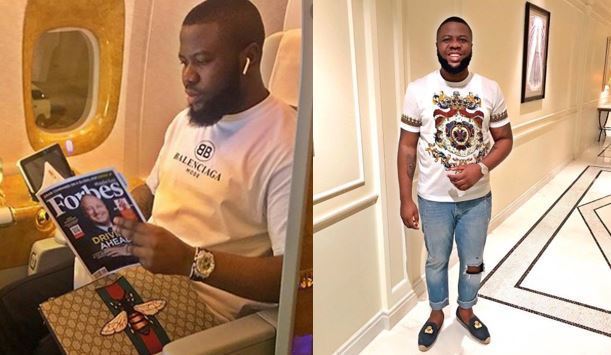 By Ayodele Oluwafemi
Reports of the arrest of Nigerian socialite and Instagram celebrity, Raymond Igbalodely, fondly called Hushpuppi has been greeted with mixed reactions by Nigerians, on microblogging platform, Twitter, On Wednesday.
Hushpuppi and some of his friends were reportedly arrested by INTERPOL, in Dubai for fraud-related offences. The reports were yet to be confirmed as at Wednesday evening by INTERPOL.
Hushpuppi, a Dubai-based Nigerian, became popular on social media for his lavish display of wealth, without any verifiable source of wealth.
However, on his Instagram profile, he claimed to be a real estate agent.
According to reports, Hushpuppi was arrested by INTERPOL for allegedly committing fraud related to COVID-19 funds of America Natives.
This is not the first time, a Nigerian would be indicted for fraud outside the country.
Last year, Obinwanne Okeke aka Invictus Obi was arrested by the FBI for fraud-related offences and he pleaded guilty to the offences when charged to court.
The development has generated several reactions on Twitter, with the issue of the country's image being brought into question again.
Some section of Twitter users argued that the Nigerian society glorifies fraud and crime, hence the prevalence of fraud-related crimes in the country.
GWG gathered the following tweets;