COVID-19 Attains New Peak Of 681 In Nigeria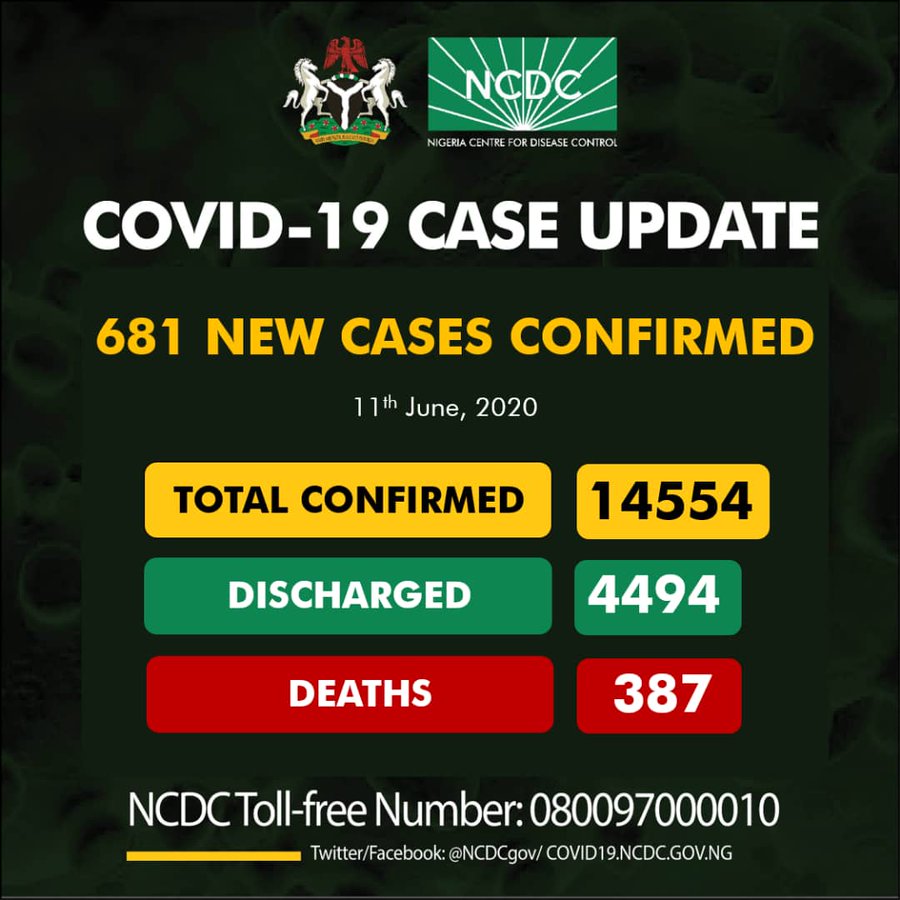 By GWG Staff
A new peak in the number of new daily cases of COVID-19 was set in Nigeria on Thursday, after the Nigeria Centre for Disease Control, NCDC reported 681 new cases for the day.
Again, Lagos was at the top of the pack in the reports by the states with 345 new cases representing 51% of the total cases reported from 17 states.
The FCT which had in the past trailed Lagos did not report any case on Thursday according to the NCDC.
Lagos was followed by Rivers (51), Ogun (48) and Gombe (47).
The new cases brought the total number of cases of the COVID-19 pandemic in the country to a total of 14,554 with 4,494 recoveries.
There were five mortalities on Thursday which brought the total number of deaths since the outbreak of the pandemic to 387.
The details from the states as captured by the NCDC was as follows:
The breakdown of the cases by states is as follows: