Nigerians Remember Abiola's Legacy With Love!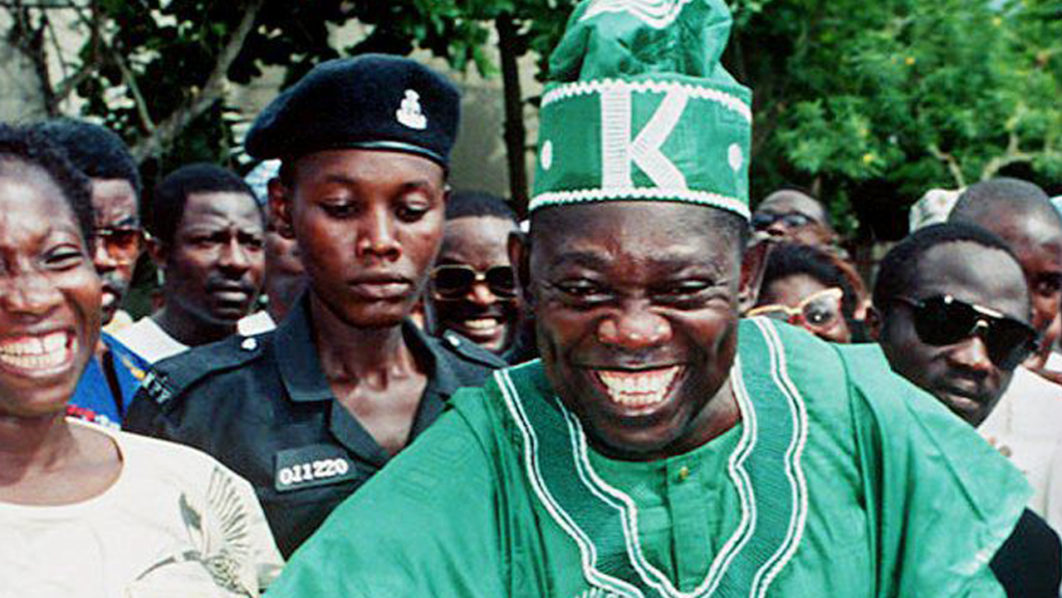 By Ayodele Oluwafemi
Nigerians have taken to the microblogging platform, Twitter to commemorate the memories of Chief Moshoof Kashimawo Olawale Abiola, winner of the June 12, 1993 presidential election.
The election was annulled by the military regime led by Ibrahim Babangida despite being adjudged as the freest and fairest election in Nigerian history.
Political critics have regarded Abiola as the face of Nigerian democracy, following his ideology that hinged on democratic ethos and his determination to regain his lost mandate from the hands of the military regime.
During the build-up to the June 12, 1993 presidential election, Abiola's mantra was "Farewell to Poverty." He was determined to break many Nigerians from the shackles of poverty. His philanthropic gestures had depicted that he is a leader with a good heart.
In 1994, he declared himself as the president of the country, a development that drew the irk of the military government, leading to his arrest. He died on July 7, 1998 at the door of freedom.
In 2018, President Muhammadu Buhari designated June 12th as Nigeria's Democracy Day from the traditional May 29th, in which the country celebrated uninterrupted democratic succession.
Nigerians, on Twitter, were on Friday commemorating the memories of MKO Abiola, especially his exploits during and after the June 12 presidential elections.
Campaign posters and television advertisements of MKO Abiola during the buildup of the annulled election have appeared on the social media.
GWG gathered the following tweets: