Be Friend Or Blind Critic Of Makinde, Akintola Told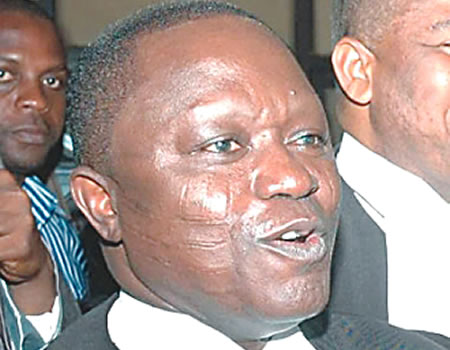 The Chief Press Secretary to Governor Seyi Makinde, Mr. Taiwo Adisa, has put a governorship aspirant on the platform of the All Progressives Congress (APC) in the 2019 election, Chief Niyi Akintola (SAN), to task over his criticisms of the Seyi Makinde administration.
Adisa, in a statement made available on Saturday, accused Akintola of making unfounded allegations against the governor asking him to choose either to be a sincere friend or a blind critic of the governor.
"I think Chief Akintola should make up his mind on whether he wants to be a friend of Governor Makinde or a blind critic of his administration.
"On one hand, he professes to be a friend of the governor, in another breath, he is busy marketing unfounded allegations against the governor.
"Contrary to the unfounded allegations by Chief Akintola and his journeymen, the government of Engineer Makinde is not involved in policy reversals and has remained focused on the goal of lifting Oyo State from poverty to prosperity.
"I have had cause to address this matter before and I insist that it is the undiscerning that will allege policy flip-flops against Governor Makinde.
"When Governor Makinde went on an inspection tour of the Circular Road under construction, he issued a 'stop work order,' and asked the management of the construction company to come for a meeting in his office, a reporter mistook the stop work order for contract cancellation.
"But the directive from the governor was clear; stop the work, come for a meeting to decide the way forward. After that meeting, 24 hours after the inspection, the governor lifted the stop work order and asked the contractor to go ahead and fulfil the contractual terms.
"Since then, the leadership of the APC in Oyo State has mischievously been trying to stick to the error of the reporter who mistook the stop work order for cancellation. But that will not stand. They should make reference to the official statement from the governor's office in case they are confused.
 "We are, however, not surprised that the APC system in Oyo State has been struggling to pin down wrong narratives on Governor Makinde. Ever since he hit the ground running from his first day in office, he has got the opposition confused, leaving them to only strive to hold on to straws and seek to brand him in negative terms.