Obaseki Camp, PDP Leaders In Strategy Meetings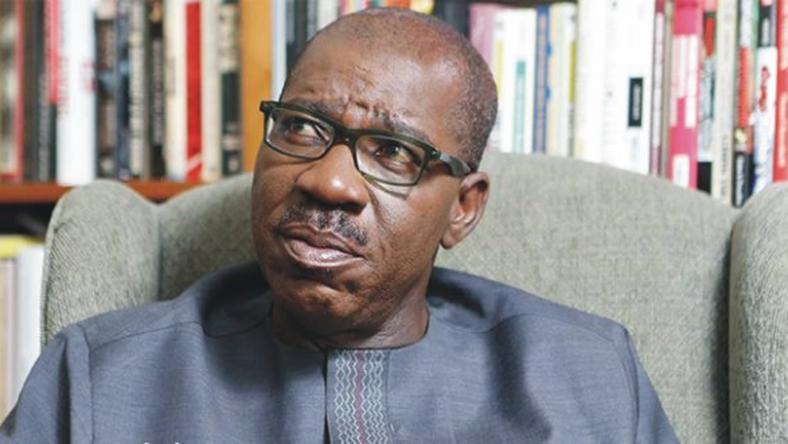 Governor Godwin Obaseki of Edo State and his inner circle were on Saturday morning launching into meetings to weigh their options following the governor's disqualification from the All Progressives Congress, APC governorship contest.
The main options for the governor were the Peoples Democratic Party, PDP or Accord, reliable sources have said.
The PDP on its part in readiness for the governor's overtures has also set up a meeting for Saturday afternoon to weigh the offers from the governor.
The governor's defection from the APC was confirmed by the chairman of the state chapter of the APC Anselm Ojezua on Friday evening.
One of the governor's main allies, Matthew Iduoriyekemwen will, however, not defect to maintain his status in the APC to fight the APC in the courts and bring maximum damage to the party.
Though the PDP was ordinarily seen as the governor's best option, however, multiple sources say that the option was facing serious issues.
Leading members of the PDP including some of the aspirants are said to be opposed to the entry of the governor into the party.
Ken Immansuangbon, one of the aspirants it was gathered had pledged to oppose ceding the ticket to the incumbent.
Even more some senior party officials have also told GWG that it was too late for the governor to enter given that the aspirants had already been screened.
The chairman of the state chapter of the PDP, Dr. Tony Aziegbemi on Saturday morning countered suggestions that the governor had picked the PDP membership card from Ward 4 Oredo Local Government Area.
"As we speak, His Excellency Governor Godwin Obaseki has not joined the Peoples Democratic Party, PDP," Aziegbemi said on AIT even as he said that the governor was welcome to join the party.
He, however, ruled out an automatic ticket for him saying that only the national leadership that could offer him the required waivers.
However, an associate of the governor speaking on condition of anonymity expressed fears about that option as he said that that could also attract the wrath of the federal authorities.
"You know what happened in Bayelsa and Kogi when federal forces were used to muscle the APC through. The governor fears that going to the PDP would open the party to such an attack that he cannot be able to resist."