Active COVID-19 Cases Surpass 10,000 In Nigeria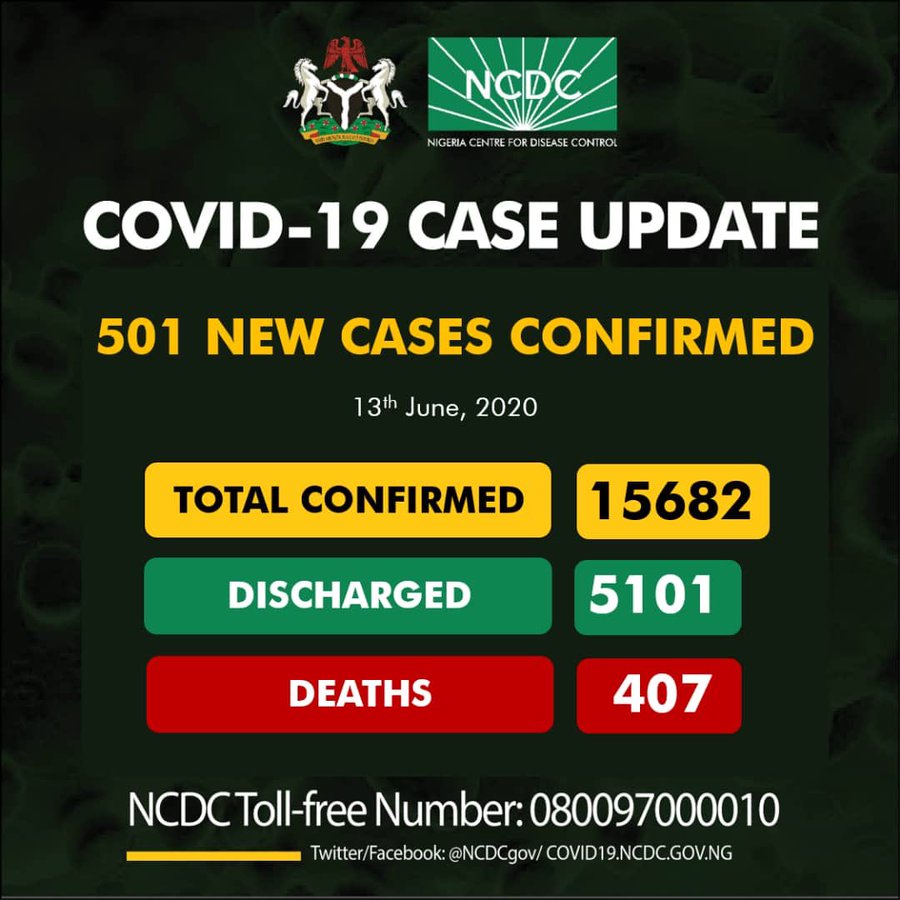 By Emmanuel Aziken
The number of active cases of the COVID-19 pandemic in Nigeria has for the first time exceeded the 10,000 mark, figures from the official reporting body disclosed late on Saturday.
501 new cases of COVID-19 were recorded in Nigeria from 23 states and the FCT, the Nigeria Centre for Disease Control, NCDC reported.
There were also eight deaths from the pandemic which brought the number of mortalities to 407.
The new cases also brought total number of cases of the disease to 15,682 with 5,101 persons discharged.
The import of the computations by the NCDC is that the nation's health system was as at Saturday grappling with 10,174 active cases of the pandemic which has now been located in 35 states and the FCT.
The only state yet to report an incidence is Cross River State.
The NCDC report in the 23 states and the FCT on Saturday is as follows:
The table of the distribution of the disease in the country is as follows: