Buhari Differs With Wife On Villa Shooting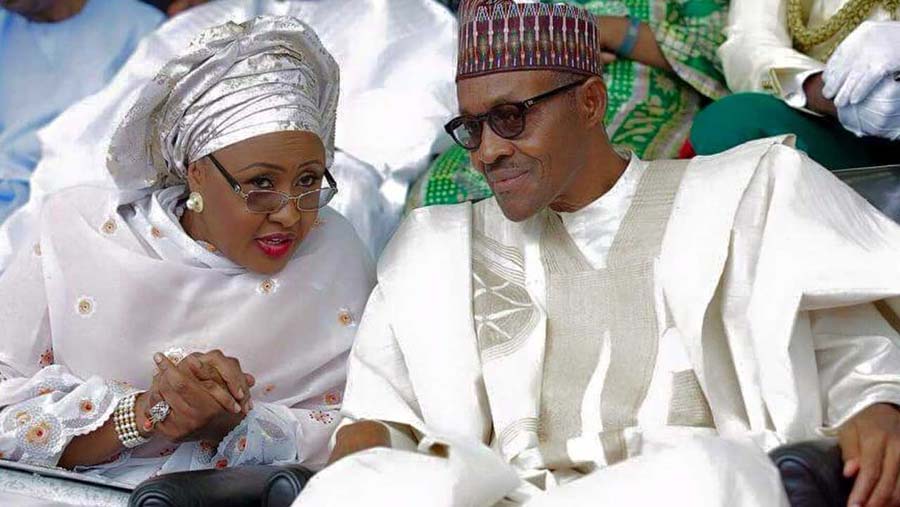 By GWG Staff
President Muhammadu Buhari has disagreed with his wife, Aisha over the detention of her security aides insisting that the law must be allowed to go its course in the investigation.
Mrs. Buhari had last Friday had called on the Inspector General of Police to release her aides following the reported shoot out in the Presidential Villa.
The shoot out reportedly occurred after Mrs. Buhari and her aides tried to ensure one presidential aides isolated himself after a trip to Lagos.
However, responding to the shooting the presidency in a statement quoted Buhari as saying that investigation of the case will be allowed to run the full course.
"Having authorized the proper investigation to be carried out into this unfortunate incident by the Police, the President has acted in compliance with the rule of law," presidential spokesman, Mallam Garba Shehu said on Sunday.
"That a minor occurrence is being used by some critics to justify attacks on the government and the person of President Muhammadu Buhari beggars belief.
"In this particular instance, the President says the law should be allowed to take its course."
Aisha had in a series of tweets on Friday called for the immediate release of her security details who were apprehended after the shooting.
Her spokesman, Aliyu Abdullahi confirmed on Sunday night that the security details including her ADC and Escort Commander were still in detention .
A statement by the President's Senior Special Assistant on Media and Publicity, Malam Garba Shehu, in Abuja on Sunday, said President Muhammadu Buhari was not affected in any way by the incident.