Obaseki Finalises Deals, To Partake In PDP Primary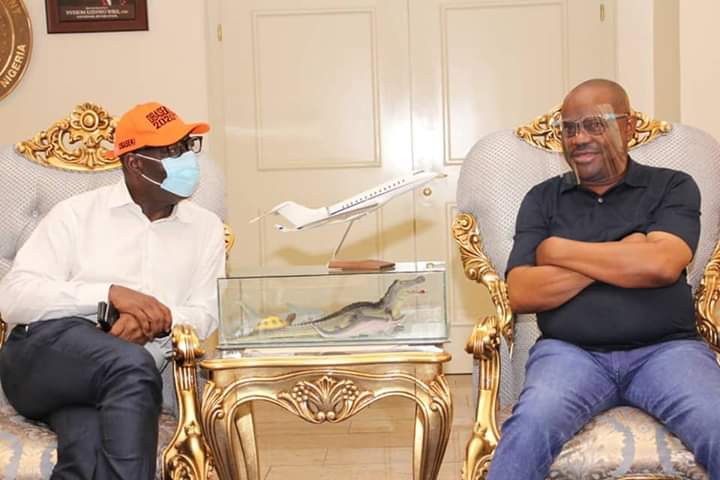 By Emmanuel Aziken
Governor Godwin Obaseki of Edo State is set to dump the All Progressives Congress, APC for the opposition Peoples Democratic Party, PDP following consultations with supporters and major stakeholders in the PDP.
Upon directives from national leadership of the PDP in Abuja, the governor on Sunday met with key PDP governors in the South-South before making contact with the leadership of the party in the state.
He met with Governors Udom Emmanuel of Akwa Ibom in Uyo and then with Nyesom Wike of Rivers State in Port-Harcourt before making contact with state officials in Edo by phone.
A high ranking party official in Edo State confirmed speaking with Obaseki on Sunday.
"Yes, he is coming over and we have spoken," the official who is in a position to know told GWG.
The governor is, however, not going to get an automatic ticket and is expected to slug it out with any of the three aspirants not willing to concede the ticket to him.
"Yes, he is coming but whether he is going to get an automatic ticket, the answer is No.
"He will have to pass through the process and partake in our primary and the decision will be made by our two thousand plus delegates," the high ranking official who spoke in confidence told GWG.
Meanwhile the governor in an apparent determination to leave on a note of cordiality ahead of what sources predict to be an onslaught by federal forces in the election is to meet President Muhammadu Buhari to tell him goodbye.
The governor disclosed the decision on his twitter handle on Sunday.
He said that his defection would follow a last bye-bye with the president.
He said: