Nigerian Protesting Black Lives Matter Found Dead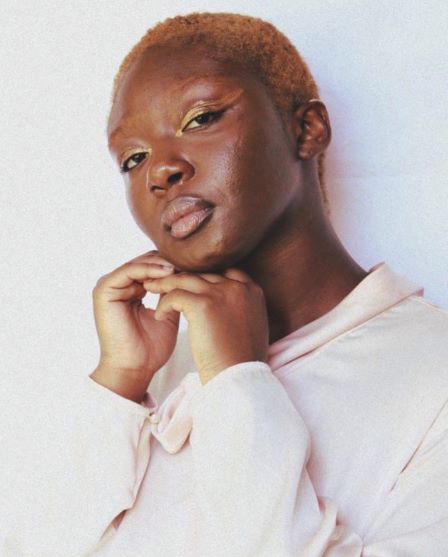 By Ayodele Oluwafemi
The death of 19-year-old America based Nigerian activist, Oluwatoyin Salau, who reportedly went missing few days after calling out a black man that molested her has sparked outrage on the social media.
Toyin was said to be have been last seen on June 6 during the 'Black lives matter protest' in Tallahassee, Florida and reported missing on June 10 by the Tallahassee Police.
On June 6, the Florida-based Nigerian had taken to her Twitter handle to narrate how she was molested by a black man, who offered to help her with shelter.
"Anyways I was molested in Tallahassee, Florida by a black man this morning at 5:30 on Richview and Park Ave. The man offered to give me a ride to find someplace to sleep and recollect my belongings from a church I refuged to a couple days back to escape unjust living conditions," she wrote.
She even went ahead to reveal little details about the man who molested her, tweeting, "Mid 40's lives in a gray painted duplex apartment style house drives a white clean Silverado Chevrolet truck."
Three days after she was declared missing by the Tallahassee police, the police, on Saturday, said two dead bodies were found, in course of investigation of a missing person.
Tallahassee police, in a statement said, "At approximately 9:15 pm Saturday night, June 13th, TPD investigators arrived in 2100 block of Monday Road in the course of a follow up investigation in a missing person case. During the course of the investigation, two deceased people were located in the area.
"As the investigation continued, investigators developed a suspect. The suspect is now in custody and no more information is available at this time.
"The deaths are being investigated as homicides and have been turned over to TPD's Violent Crime Unit. The investigation is ongoing and currently there are no more details available. More information will be released as the investigation progresses."
She was vocal in the Florida's protest on 'black lives matter'
People around the world, including Nigerians have taken to social media to demand for justice over the death of Toyin.
GWG gathered the following tweets on the hashtag #JusticeForOluwatoyin: