Strong Reactions As Pastor Ighodalo Conducts Service Hours After Wife's Death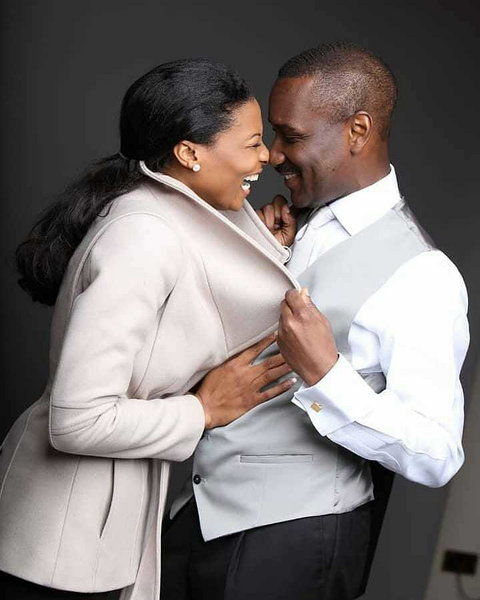 By Emmanuel Aziken
The remarkable story of Pastor Ituah Ighodalo going to conduct a funeral service hours after he received news of the death of his role model wife, Ibidun has drawn strong reactions from Nigerians.
Ibidun was not just a beauty model who won acclaim as the face of Lux, she was also a role model to many of Nigeria's leading celebrities including Funke Akindele-Bello.
The thespian on Sunday credited the deceased with establishing the Jenifa brand into what it became in the country.
Ibidun, wife of Mr. Ighodalo, pastor of Trinity Church died in her hotel room on Sunday morning of yet unknown reasons. She was known to have been involved in many good works and was reported to have been involved in a COVID-19 relief project at the time of her death.
The deceased was the founder of Ibidunni Ighodalo Foundation, which was created to raise awareness on issues pertaining to infertility.
The foundation provides grants for couples that require fertility treatments such as in vitro fertilization (IVF) and intrauterine insemination.
However, the decision of the husband to proceed within hours of the receipt of news of her death to officiate in a funeral arrangement for 24 year old, Ayodeji Modupe-Johnson, who died on Friday, June 12.
Speaking at the funeral, he said 'if anyone told me today would have been the way it is, I would say it is not possible.'
Nigerians showed strong support for the bereaved pastor on social media with many calling for prayers for our pastors on account of the internal emotions that they pass through.
As he began the ministration, he said that he shouldn't really be there because at 2.00 a.m. in the morning he received news that shattered his life.
Click to watch video
GWG gathered some of the tweets.