Appeal Court Sacks Oshiomhole As APC Chairman!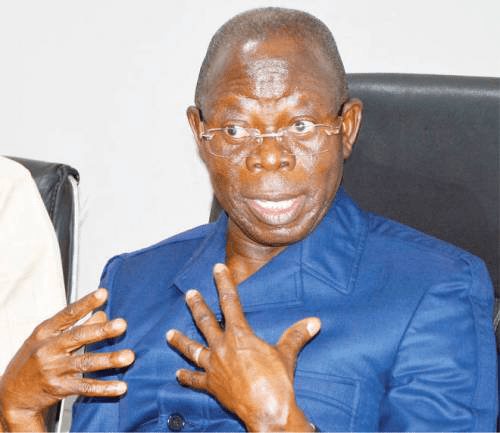 The All Progressives Congress, APC was on Tuesday night embroiled in a fresh controversy after the Court of Appeal upheld the suspension of Comrade Adams Oshiomhole as national chairman of the party.
The court in its judgment late on Tuesday said by its decision that Oshiomhole should lose all benefits and privileges conferred on him as national chairman.
An FCT High Court had on March 4 granted an application by six members of the APC in Edo State suspending Oshiomhole from office.
The three member panel of justices led by the President of the Court of Appeal, Justice Monica Dongban-Mensem in its judgment held that Oshiomhole's appeal challenging his suspension lacked merit.
The court in its ruling affirmed that Oshiomhole's suspension by his ward and the upholding of same at the local government and state levels followed the rules.
The court in its unanimous judgment debunked Oshiomhole's claim that he was denied fair hearing.
The court as such said that Oshiomhole should be stripped of all privileges of the office of chairman.
The judgment came as the governor of Edo State, Mr. Godwin Obaseki resigned his membership of the party following his long running dispute with Oshiomhole and his predecessor as governor over the direction of the party in the state.
That crisis climaxed with the disqualification of Mr. Obaseki from the primary for the selection of a governorship candidate for Edo State.