How Naira Marley And 'Bunch Of Useless People' Deceived Us – Executive Jet
Executive Jet Claims It Thought It Was Carrying Fashola, Minister Of Works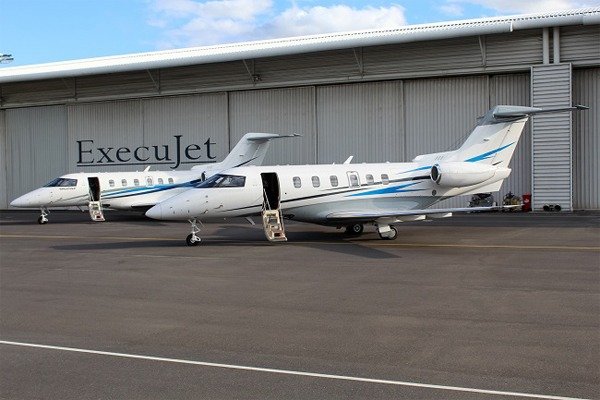 By Ayodele Oluwafemi
The management of Executive Jet Services Limited, the flight company that flew Naira Marley for the Abuja drive-in concert, says the company thought it was the Minister of Works, Babatunde Fashola that booked the flight.
Executive Jet, in an apology letter, signed by its Chief Executive Officer, Dr. Sam Iwuajoku, apologized for the incident, noting that it was unaware that the flight will be boarded by "a bunch of useless people".
Naira Marley's real names are Azeez Fashola, however, in the manifest the company was given the name Fashola Babatunde as one of the 10 passengers.
GWG reported the controversy that trailed the Naira Marley concert in Abuja at the Jab Lake Mail, in which attendees defiled the social distancing order, amid the increasing cases of COVID-19 in the country.
The venue of the concert, Jab Lake Mail has been closed down by the authorities of the Federal Capital Territory.
The Minster of Aviation, Hadi Sirika, on Monday, at the daily briefing on the Presidential Task Force on COVID-19, said the flight was approved to convey a serving judge from Lagos to Abuja, on official assignment.
Sirika announced that the Executive Jet, the owner of the flight that brought Naira Marley from Lagos to Abuja has been suspended indefinitely, and the flight captain sanctioned for providing false information.
However, in a letter addressed to Sirika by the CEO of Executive Jet, the company disclosed that the judge, for whom the flight was approved got another flight arrangement to travel to Abuja, and the company got an offer for another travel, in which the name of Fashola was among the passengers.
The CEO said that he thought that it was the minster of works who was traveling with his workers to Abuja, as seen in the passengers' manifest, not knowing it was a "bunch of useless people."
The company apologized for the incident, noting that such occurrence wil not happen to the company, again.
Part of the letter reads,
"Please the flight was to carry a Judge to Abuja on Sunday 14th, 2020 as requested and permit was granted based on the application, but unfortunately when I called the Judge on Saturday morning to inform him that we have the permit, he then said that he has reached Abuja already with a different flight that someone gave him a lift to Abuja.
"So on Saturday morning 13th June, 2020 my staff called me that they have a charter flight to Abuja and that the passengers are already in the lounge as a rule passenger manifest is always sent to me before any departure, when I went through the manifest and I saw FASHOLA BABATUNDE I thought it was the Honorable Minister of Works going to Abuja with his men, so we decided to do the flight since (he) is a serving minister of the Federal Republic of Nigeria, I didn't know that it was a bunch of useless people.
"We are very sorry for this mistake and we promise that this would not happen again."